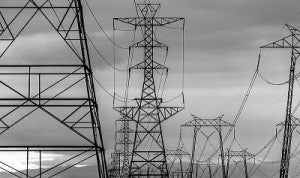 All around the country, we are seeing signs of innovation when it comes to the electricity industry. The state of New York is performing a comprehensive review of related technologies and business practices, Illinois is modernizing the electric grid and empowering customers to save energy by creating transparency around smart meter data, and the wind industry in Texas continues to set new records. The U.S. grid is truly beginning to evolve from the system Thomas Edison created 100 years ago, moving toward a more flexible grid that runs on clean, renewable resources.
Yet some players – with significant revenue and power – are not on board. FirstEnergy, the Akron-based utility giant, has been clinging to the past and waging war on clean energy in Ohio, as I explain in my op-ed published today in the Akron Beacon Journal. The Beacon Journal is the hometown newspaper of FirstEnergy's headquarters.
While some utilities are beginning to understand that clean energy resources like renewables and energy efficiency can become a valuable part of the electric system, FirstEnergy has held fast to the status quo. The utility has strategically attacked and eliminated clean energy competition by lobbying against Ohio's renewable energy and energy efficiency standards. Although these standards created tens of thousands of jobs and saved Ohioans more than $1 billion, they were hurting FirstEnergy's profits and had to go.
Now, the utility is asking the state to guarantee further profits from their bad investments, sticking Ohioans with the costs – $3 billion over the next 15 years – all because FirstEnergy chose fossil fuels instead of considering alternatives.
As our electricity industry continues to innovate and move forward, FirstEnergy wants to protect the status quo, regardless of the financial impact on their customers. Edison would not be pleased.
My full op-ed is available on Ohio.com.
Photo source: Wikimedia Commons/Angelo DeSantis
This is one in a series of posts that examine FirstEnergy's proposed bailout for its aging coal fleet and other market manipulations. Stay up to date on FirstEnergy by visiting EDF's website, where we've published helpful resources and will host a series of newsletters. If you would like to receive our FirstEnergy newsletter directly, please click here.