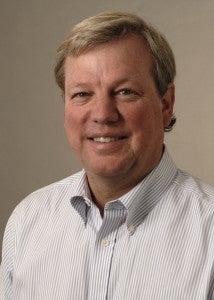 It seems that every year, renewable energy advocates are forced to respond to some false claims made by oil or coal interest groups trying to mislead the public and legislators into believing that solar and wind energy are not worth supporting.  Even though wind power is a clean, renewable, homegrown form of energy that is good for people, business and the environment, fossil fuels are simply hardwired into this country's DNA.  So it is not surprising that fossil fuel companies defend their subsidies and tax breaks and don't want clean energy competitors to cut into their support.  
Around this time last year, renewable energy advocates were announcing good news – the production tax credit that helped spark remarkable growth in America's wind energy industry had been extended through 2013.  And it amounted to more than just a one year bump.  Because the extension applied to projects begun in 2013, rather than completed in 2013, the credit could be applied to more projects over a longer period of time. 
But this December, the extension is scheduled to expire and forces are lining up to speak out against the production tax credit's future.  
Enter the Koch brothers, oil billionaires who also own large coal companies.  Their political arm, Americans for Prosperity, is targeting vulnerable Republican members of Congress with an estimated $75 million ad campaign urging them to let the production tax credit expire this December "once and for all."  As they see it, the support of tax credits for renewable energy is considered 'meddling,' but the estimated $447 billion in tax dollars through subsidies and tax breaks that fossil fuel companies have received since 1918 isn't.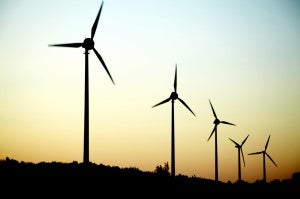 The fact that renewable energy tax credits have to be debated every year or two certainly gives the impression that the industry can't compete on its own without them.  But the truth is that the fossil fuel industry has been propped up by the federal government for nearly 100 years and likely could not maintain its competitive edge without the government's support.  Fossil fuel industry leaders recently admitted to this weakness when U.S. Senate Finance Committee Chairman Max Baucus put forth a proposal to end cherished tax breaks for oil and gas drillers, stating that, if adopted, this provision would "cripple" the recent shale oil boom. 
The subsidies and tax loopholes that fossil companies have exploited over the last century would make most reasonable people blush.  But not the Koch Brothers.  They want more, and that means killing legislation that would jeopardize the coal industry.  And because coal subsidies don't have to be renewed every year, we don't get to have a debate about why an industry that is supposedly so competitive and so good for America needs the kind of government aid that renewable energy companies are seeking.
If the Koch Brothers and the fossil fuel industry want to even competition in the energy sector, let them forego all of their governmental favoritism, tax breaks and subsidies first.  Until the government and market begin valuing clean energy resources fairly, we'll be back here next year having the same debate.