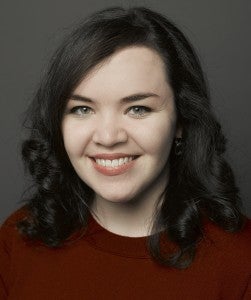 By now you might have heard the story.  Andy Darrell and his fellow colleagues in EDF's New York office were staring out the window of their office near Gramercy Park several years ago when they noticed thick plumes of black smoke rising from a nearby building.  As New York regional director of the Environmental Defense Fund and a member of outgoing Mayor Bloomberg's PlaNYC Sustainability Advisory Board, it struck Andy that they could actually do something about it.  Embarking on a plan that aimed to phase out the City's dirtiest heating oils, the successful EDF-led NYC Clean Heat campaign was born.
This story officially entered New York City environmental lore when New York Magazine included it in the annual Reasons to Love New York issue as "Reason 19. Because Our Air Is the Cleanest It's Been in 50 Years."  The recent article describes the public-private coalition of city officials, lawmakers, non-profits and private sector banks that came together for a $100 million financing program that would help building owners make the transition to cleaner fuels.  The result: around 3,000 buildings have converted to cleaner fuels, which has been the primary driver in reducing sulfur-dioxide pollution by nearly 70 percent.
NYC Clean Heat and Andy Darrell's role as one of New York's leading environmental voices was also featured prominently in InsideClimate News' new e-book  Bloomberg's Hidden Legacy: Climate Change and the Future of New York City.  In the e-book, owing to his involvement in Bloomberg's PlaNYC advisory panel, Andy makes the case for this diverse public-private coalition to be preserved under a new administration with a priority on "keeping that table going and making sure that the chairs are representative of what New York City is."  EDF is proud of the significant work carried out in concert with the Bloomberg administration to date, and we look forward to moving this great momentum forward with New York City's new mayor – as well as other mayors around the country and world.
Our health, environment and economy are better off when public and private sectors work together towards a common goal.  It is our hope that this collaborative, market-based, solutions-oriented approach will be a model for other cities in their pursuits to tackle some of the most serious environmental problems of our time.