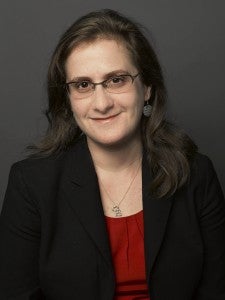 The Sustainable FERC Project, a coalition of environmental and clean energy organizations, launched its new website today: www.sustainableFERC.org.  The site will inform the public and policymakers about the coalition's efforts to increase the amount of clean, low-carbon energy powering the nation's electric grid, which focus on the Federal Energy Regulatory Commission (FERC) and the regional entities regulated by FERC.
FERC is a federal agency whose activities include regulation of transmission and wholesale sales of electricity in interstate commerce.  Working on behalf of its coalition partners, the Sustainable FERC Project develops and advocates for federal policies and regional implementation and practices that will give rise to a cleaner, more efficient energy system. The coalition's top priorities include removing the barriers to getting clean energy on the transmission grid, maximizing the use of energy efficiency in planning and facilitating a transition to a cleaner energy future.
EDF's work as a member of the Sustainable FERC Project coalition complements our own Smart Power Initiative, which is working, primarily through state-level advocacy, to change the trajectory of the U.S. electricity system to help avoid dangerous climate change through smart power policies and clean energy investments.  The Smart Power Initiative focuses on ensuring that the right state policies are in place to allow for better integration of clean energy resources into the power grid.
Optimizing the environmental performance of the U.S. electric grid – which is sometimes called the "largest machine on the planet" – requires environmentally-sound policies and practices at all levels to drive system planning and operation.  The new website (www.SustainableFERC.org) will feature issue analysis, coalition comments filed with FERC and regional grid organizations and links to blogs written by representatives from the coalition.  It should become a go-to site for those wanting to deepen their understanding of environmentally-important smart grid developments in the federally-regulated portions of the U.S. electric system.