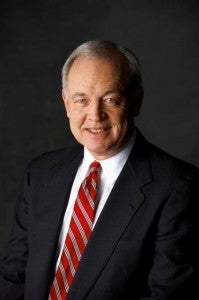 Maryland Governor Martin O'Malley continues to lead the way on climate and clean energy policy.  On Thursday, he unveiled Maryland's new Greenhouse Gas Emissions Reduction Act (GGRA) Plan.  Gov. O'Malley's plan raises the targets for renewable energy, energy efficiency and peak energy demand reduction, while re-affirming Maryland's membership in the Northeast Regional Greenhouse Gas Initiative (RGGI).  The plan adds new climate programs relating to transportation and forestry, and a new aspirational goal to make Maryland a zero-waste state.
Maryland is particularly vulnerable to climate change with 3,000 miles of shoreline along scenic Chesapeake Bay.  The state ranks 42nd in total area, but 10th in coastline area.  Gov. O'Malley has addressed climate change since his early days in office.  In 2007, he established the Maryland Climate Change Commission to address the causes and effects of climate change in Maryland and develop an action plan.  The Maryland Climate Action Plan (Plan) was issued in August 2008, and Gov. O'Malley has labored diligently to implement the plan since that time.
The new Plan  calls for increasing the renewable energy portfolio standard from 20% to 25% by 2022, as well as the energy efficiency and peak demand reduction targets (with the new, higher targets to be announced at a later date).  Like a true leader, Gov. O'Malley aims high and is unafraid to be different.  His call to raise these clean energy standards comes at a time when some states have been unsuccessfully pressured by the fossil-fuel industry to consider lowering their clean energy standards.
In addition to the 2008 Climate Action Plan and the new GGRA Plan, Gov. O'Malley's key accomplishments include:
EDF applauds Gov. O'Malley for his leadership on progressive and effective climate and clean energy policy.  Maryland is showing how states can take meaningful steps to reduce greenhouse gas emissions despite the lack of a comprehensive federal climate and clean energy strategy.  Gov. O'Malley is balancing environmental protection with economic growth – Maryland's unemployment rate is below the national average and the U.S. Chamber of Commerce has named Maryland the number one state in the country for innovation and entrepreneurship the past two years.  Gov. O'Malley is acting true to the Maryland state motto of "manly deeds," and we hope that other elected officials will take note.