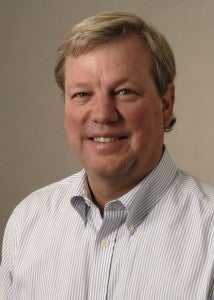 If it's not power plants fighting carbon pollution reduction, it's plastic companies fighting against voluntary standards to make buildings less wasteful.  The Leadership in Energy & Environmental Design (LEED) building certification system, developed in 2000 by the U.S. Green Building Council (USGBC), provides third-party verification for buildings striving to reduce environmental impact.  The system gives credits to builders who eliminate the use of certain plastics and chemicals in building construction, such as PVC and vinyl that are known to be hazardous to workers and occupants.  However, these credits, which once seemed like apple pie, have now been met with opposition from plastic and chemical industries lobbyists.
Recently, these polluting industries have "slipped wording" into the 2014 Financial Services and General Government Appropriation bill, to undermine the federal government's ability to use the popular and successful LEED standards when building or renovating its office buildings.  The lobbyists claim that LEED standards are not open and transparent, and through a bit of sophistry they have used this appropriation amendment to cast doubt on the legitimacy of the LEED system.
However, in practice, the LEED system is rigorously accessible.  The most recent version of LEED allowed stakeholders from across all sectors of the building industry to issue more than 22,000 comments when it was released for public response. For a draft to be accepted as a new version of LEED, it must then be approved by at least 66 percent of the voting members.  Even the General Services Administration (GSA), the buying arm of the U.S. Government and important player in the future of federal buildings, affirmed that LEED is open and transparent.
The lobbyists have acted under an umbrella called the American High Performance Building Coalition (AHPBS) that pretends to be committed to sustainable building standards.  If this legislation becomes law it could prevent the U.S. government from participating in energy efficient LEED certified building development, instead using taxpayers' money to promote the interests of plastic and chemical industries.