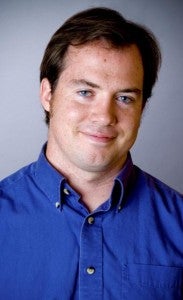 We have been blogging about the 'Texas Energy Crunch' for over a year now, and the issue has attracted attention from the media, the Texas Legislature and even international groups.  During all of that time, the Texas Public Utilities Commission (PUC), Electric Reliability Council of Texas (ERCOT) and stakeholders have continued to try to develop new markets and programs that will help ensure the state of Texas can keep the lights on this summer and into the future.  This seems like as good a time as any to step back and take stock of how far we have come and how far we have left to go.  To that end, EDF released this report: "The State of the Energy Crunch in Texas."
The Energy Crunch is not a fleeting issue that will go away in the near future. It's critical that we take action now to preserve our electric grid, the engine of the Texas economy, over the long-term as we face a shrinking water supply, a growing population and rising summer temperatures.  The ongoing drought puts Texas' power plants at risk, threatening a return of the rolling blackouts caused by extreme winter conditions we experienced in 2011. State Climatologist and Governor Rick Perry appointee, John Nielsen-Gammon states, "Statistically, we are more likely to see a third year of drought."  In recent testimony, Nielsen-Gammon reaffirmed that if the drought continued through this year, this drought is likely to be the second worst episode of drought in Texas' history.
The solutions are out there in the form of customer, or demand-side resources, like energy saving demand response (DR) initiatives (which allow customers to voluntarily reduce peak electricity use and received a payment for doing so in response to a signal from their utilities), energy efficiency programs and increasing renewable energy sources like solar and wind power, all of which consume almost no water and can be built faster than gas and coal plants. This report provides an overview of these issues and concludes with legislative recommendations that will help meet future energy needs while providing direct benefits to customers and reducing water usage.
As economic growth continues to surge in Texas, state leadership must ensure a stable and secure supply of electrical power to businesses large and small, homeowners, hospitals and schools, among others. This challenge is critical in the face of a worsening drought, population growth and the failure by the PUC to take meaningful action after almost two years of deliberation. In the final months of the 83rd Legislative Session, lawmakers have an opportunity to directly address the Energy Crunch through several pieces of legislation that would help reduce customer energy bills, lower water consumption and increase business opportunities in Texas, while also reducing peak electric demand throughout the state.
Several of these opportunities have been identified by the PUC, but a lack of clear direction from Commissioners has left businesses hesitant to engage directly in the Texas market without a good understanding of the long-term outlook.  By providing the PUC with strong guidance on issues like demand response, innovative clean energy financing mechanisms and fair payment for locally generated electricity, the Legislature can help reduce the threat of extremely costly rolling blackouts across the state.
We cannot solve this problem with the same thinking that got us here. Technology has changed our lives and the energy industry over the past few years alone, creating new opportunities for innovation. Now the state needs to be smarter about the way energy is used, and it starts with using technology to better manage our electric grid. This includes taking advantage of market-based solutions such as demand response (DR), energy efficiency programs and the continued growth of renewable energy into a smart grid.
In our report, EDF details legislation that is currently being considered by several Texas House and Senate Committees to help meet future energy needs while providing direct benefits to customers and reducing water usage.  The list includes bills that allow all customer classes to participate in electric markets, provide innovative clean energy financing mechanisms and offer fair compensation for customers who provide power back to the electric grid by generating excess electricity from renewables or conserving energy using demand response initiatives.  The Energy Crunch hasn't ended by a long shot.  Forecasts continue to show that we won't have the level of reserves needed this summer to ensure reliability –particularly if the summer looks anything like 2011.  Similarly, EDF will continue to engage in the issue both on our Texas Energy Crunch website and through the discussions going on at ERCOT, the PUC and the Texas Legislature.
Stayed tuned as we continue to develop innovative, market-based environmental and economic approaches that seek to keep the lights on and benefit customers.