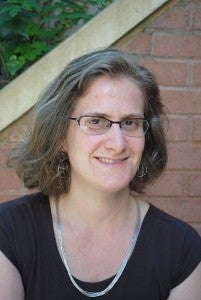 One of the ways you can tell that in idea is gaining real momentum is by looking at the people being tapped to lead it.  Last week, New Yorkers got a good idea how serious their leaders are about clean energy when the State Senate confirmed Governor Andrew Cuomo's appointment of Audrey Zibelman, an internationally-recognized expert in energy policy, markets and smart grid innovation, to the New York Public Service Commission (PSC).  The PSC regulates the state's public energy utilities, and once Ms. Zibelman assumes office, Governor Cuomo will designate her as chair of the PSC.
Ms. Zibelman was president and chief executive officer of Viridity Energy Inc., a pioneering smart power company she founded after more than 25 years of electric utility industry leadership experience in both the public and private sectors. Previously, Ms. Zibelman was the executive vice president and chief operating officer of PJM, the Regional Transmission Organization that operates the world's largest wholesale electricity market and serves 14 states throughout the eastern United States.
Ms. Zibelman's is not a symbolic appointment.  It is a welcome sign of New York State's commitment to building a smarter, modernized energy system that enables wider use of renewable energy and energy efficiency and offers greater resiliency to extreme weather events like Superstorm Sandy. Change takes both leadership and expertise, and EDF believes that Ms. Zibelman will provide both.
With her help, the state should work with key stakeholders to enable wider use of clean energy sources and innovative energy technologies that give consumers more flexibility in how they use and produce energy. Doing so will help make the grid stronger and more crisis-resistant, and open up opportunities for new ways to finance the upgrades needed to take full advantage of energy efficiency in New York's built environment.
This is an exciting time for New York, and EDF looks forward to working with Ms. Zibelman in her new role.