NYC Clean Heat is halfway to achieving its goal of reducing harmful heating oil soot pollution in New York City by 50 percent by the end of 2013.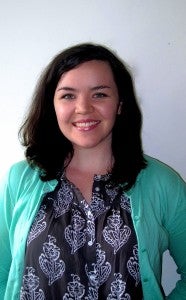 The NYC Clean Heat program experienced tremendous growth in 2012. The Mayoral announcement in June 2012 marked the official transition from the pilot phase to full implementation of the NYC Clean Heat program, which aims to clean the air in New York City by helping buildings convert from highly-polluting No. 6 and No. 4 heating oils to the cleanest available fuels. The heating oils used in one percent of New York City buildings create more soot pollution than all the cars and trucks in the City combined – that's why upgrading these buildings to cleaner heating fuel is the single largest step New Yorkers can take to solve local air pollution.
The goal of NYC Clean Heat is to cut heating oil soot pollution in half by the end of 2013. NYC's Department of Health estimates that achieving this goal will result in over 120 lives saved each year and prevent hundreds of emergency room visits and hospitalizations for respiratory and cardiovascular conditions.
I've been a part of the NYC Clean Heat team for almost two years now, and I can tell you that I am floored by the progress we've made. For instance: 
By the end of 2012, over 1,200 boilers – well beyond the number of conversions the regulations required – have switched to natural gas or ultra-low sulfur No. 2 (some of the cleanest available fuels), and over 2,000 additional boilers in line to convert.
These 1,200 conversions have resulted in over 150 tons of reduction of soot pollution, or particulate matter (PM2.5), which is equivalent to removing over 800,000 light-duty passenger vehicles from the road for 1 year. That's over 13 billion miles travelled!
NYC Clean Heat won the 2013 Citizen Budget Commission's Award for Public Service Innovation.
Why is all of this important? Approximately 1,500 buildings still need to complete conversions in 2013. Also, roughly 2,000 permits for No. 6 oil are set to expire before March 2014, representing 232 tons of soot pollution. Because this week is National Public Health Week, we are more aware than ever of what reducing air pollution in New York City will mean. NOW is the time to take action.
Although burning these heavy heating oils in such large quantities is unique to New York City, NYC Clean Heat is a model for cities around the world. By bringing together leaders in government, real estate, finance and the community, the program is finding practical, market-based solutions that help spur economic development, while improving our air quality and protecting our health.
The NYC Clean Heat program offers some examples for other public policy initiatives, including: new laws and rules serving as a catalyst for change, public-private partnership to ensure implementation, and comprehensive data compilation to help manage the process. Also, private businesses have been able to use this database to market their products directly to building owners.
We believe that the NYC Clean Heat model can work particularly well in communities that are pursuing strong laws and incentives for buildings performing energy efficiency upgrades.
EDF's NYC Clean Heat team is working hard to connect our team to building owners to help them convert to cleaner fuels. New Yorkers can help us achieve our goal by clicking on this Spot the Soot map to see if the building you live or work in burns No. 6 or No. 4 heating oil. If it does, please reach out to our team of experts by calling 212-656-9202 or sending an email to info@nyccleanheat.org.