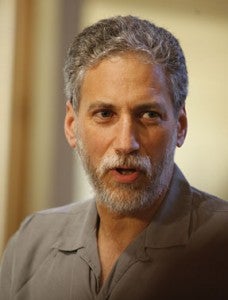 Concerns around the impacts of methane emissions have reemerged in headlines, with the release of a methane leakage study about Boston. Published in the journal of Environmental Pollution a couple weeks ago, researchers from Boston University and Duke University measured atmospheric methane concentrations leaking from natural gas pipelines in Boston many of which are over a hundred years old. Another report issued last week by researchers at the Massachusetts Institute of Technology (published in Environmental Research Letters) looked at the impact of shale gas production on greenhouse gas emissions.
When talking about harmful greenhouse gases, carbon dioxide (CO2) usually gets most of the attention. Yet methane, the main ingredient in natural gas, is a short-lived greenhouse gas many times more potent than CO2 – or around 72 times more potent over a 20-year time frame. Stakes are high for the scientific community to fully understand the implications of methane leakage rates. These reports help elevate the issue that methane leakage matters to the climate and air quality, but this is only part of the story.
Methane is potentially leaking from the entire natural gas supply chain — from wells, pipelines and storage facilities — and no one knows precisely how much is leaking and where the leaks are stemming from. Some reports estimate the total methane leakage rate occurring during natural gas production, transmission and distribution to range anywhere from 1 to 7.9 percent. At the same time, the data that the Environmental Protection Agency (EPA) and everyone else rely on were collected 20 or more years ago.
A challenge for understanding the distribution of methane concentration data in Boston is that no one knows how to interpret the data yet. Maps of methane concentrations in the urban environment can be spurious. They may look scary, but are they? This and many other tough scientific questions still need to be answered, we are very early in the process of understanding how much methane is leaking and from where. The scientific community at large, including EDF and the authors of the Boston study, are committed to collecting the data necessary to addressing these concerns and to understanding the true climate impact of methane emissions.
EDF is working with leading academic researchers and industry leaders to conduct scientifically rigorous measurements of quantitative emissions across the natural gas supply chain from well to the end user. We are developing the methodologies where necessary to move past a 'he said, she said' conversation to one focused on data characterizing leak rates. The critical next step for us in using the increasingly robust data gathered from new innovative technologies is to precipitate a clear enough understanding of where the leaks are in the supply chain to catalyze a constructive conversation about what new policies and industry practices will be required to minimize methane leakage.
The first EDF fugitive methane report, focused on field measurements made at natural gas production sites, will be completed early next year under the leadership of the University of Texas Austin. EDF and our partners are using a diverse array of measurement techniques to characterize leak rates. We are also working to make basin-wide measurements within areas of natural gas production. Over the course of 2013 and early 2014, studies of emissions at other key components in the supply chain, including the local distribution system, will be completed and the data and conclusions released to the public.
EDF is actively campaigning to ensure that fugitive methane emissions from the natural gas industry are less than 1 percent of production in order to ensure that the climate benefits of natural gas are maximized. We see development of innovative, cost effective and accurate methane detection technologies and procedures as a necessary part of minimizing leak rates. Our view is that minimizing methane leakage is an important enough issue that we need to take the time to establish a scientific understanding of the underlying issues and by doing so defining effective well-targeted actions.