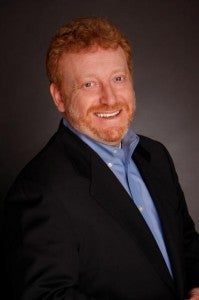 A recent state court ruling in Pennsylvania was a huge win for local communities' rights to make zoning decisions about natural gas development within their borders. As we've mentioned before, EDF fully supports the traditional rights of local communities to regulate this intensive industrial activity, much as they would any other commercial or industrial activity in their community.
Yesterday, EDF joined an amicus brief with Earthjustice and over a dozen other organizations to support a state court ruling, which recently overturned a state law curtailing local government regulation of natural gas development. The brief urges the Supreme Court of Pennsylvania to uphold the lower court's decision in Robinson Township v. Commonwealth, which deemed a section of this year's oil and gas omnibus Act 13 unconstitutional as to its preemption of local zoning control over oil and gas development. The state law would have stripped away local zoning laws, limited private property rights, and in the process, hampered towns', cities', municipalities' and county governments' ability to regulate shale gas development within their own, respective jurisdictions.
Act 13 of 2012 is a major legislative package that reforms Pennsylvania's oil and gas laws to reflect the new realities of the shale gas boom in the Marcellus formation underlying much of the state. State agencies are conducting substantial rulemaking activities to implement sections of the law on topics including well site development, air quality, pipelines and wastewater management. EDF looks forward to working with state officials to ensure that these rules are fully protective of communities and the environment.
However, parts of Act 13 went in the wrong direction. In particular, section 3304 obligated all local zoning ordinances to conform to a list of requirements related to the siting and permitting of oil and gas development activities and infrastructure – altering pre-existing zoning arrangements where necessary. Several Pennsylvania townships and non-profits filed suit in the Commonwealth Court of Pennsylvania, arguing that this preemption of local zoning control violated several aspects of Pennsylvania's constitution.
On July 26, the court held that the state could not force municipalities to arbitrarily alter their zoning arrangements to accommodate incompatible land uses, thus reversing this section and allowing municipalities to retain their traditional zoning authority. The townships and many organizations publicly approved of the holding, including EDF. However, the Commonwealth of Pennsylvania and associated state agencies appealed the decision to the Supreme Court of Pennsylvania, where arguments are expected to be heard on October 17.
The crux of the brief is that, constitutional questions aside, Pennsylvania need not override local zoning control in order to benefit from the state's abundant natural gas resources. In states around the country, including in some of the most heavily developed oil and gas regions (Texas, Oklahoma, Wyoming, Kansas and New Mexico), municipalities retain traditional powers to regulate land use for natural gas and other industrial development. These states have long histories of gas development, and local zoning simply has not been a major issue – and certainly not an impediment to full exploitation of the resource.
Further, in Pennsylvania itself, the current arrangement has obviously not slowed gas development in the state – a recent report from the Pennsylvania Department of Environmental Protection shows that the state's shale wells more than doubled production in the first six months of 2012, compared to the same period last year. The contested section introduces the zoning mandates with the statement that "in order to allow for the reasonable development of oil and gas resources," and goes on to list the requirements with which local ordinances must comply. It seems to us that more than doubling production in one year's time is ample evidence that "reasonable development" of oil and gas resources is already occurring without any intrusion upon traditional local zoning control.