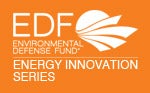 Throughout 2012, EDF's Energy Innovation Series will highlight more than 20 innovations across a broad range of energy categories, including smart grid and renewable energy technologies, energy efficiency financing, and progressive utilities, to name a few. This series will demonstrate that cost-effective, clean energy solutions are available now and imperative to lowering our dependence on fossil fuels.
Find more information on this featured innovation here.
Since their introduction, smart meters and "connected" appliances have offered the potential for customers to better access and control their energy data. Tens of millions of smart meters later, there's a massive amount of data being gathered, but few ways for customers to understand it.
A desire to make sense of this treasure trove of energy data (and a challenge by the White House to come together as an industry) was the driver behind Green Button, a voluntary effort by utility companies to bring some order and predictability to– and increase the consumer value of – the gigabytes of energy information now available.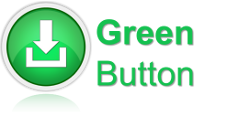 "Armed with their own data, homeowners and building owners will have more opportunities and choices to use a growing array of online services that can help them manage energy use and save on their bills, while helping the Nation achieve the important goals of conserving energy and reducing pollution," said Nick Sinai, a senior advisor in the White House Office of Science and Technology.
The momentum sparked by the White House call to action has been remarkable.
Nearly two dozen energy providers and more than 30 energy and technology companies are already on-board.
The early and broad cooperation has resulted in more than 31 million homes and business that can already – or will soon be able to – view their consumption usage online. Developing standards for energy data is one of the most important first steps to making it a powerful tool for customers and entrepreneurs. Standards allow for the development of tools, apps and services that can apply to any customer, regardless of who provides their power.
While the White House challenge was focused on transparency and usability for customers, the effort has also sparked a lot of excitement with another group: entrepreneurs.
Imagine a smart phone app that, with a customer's permission, monitors a home's energy usage and patterns, analyzes the data against the home's size, local weather patterns and other customers, and provides home improvement suggestions to reduce energy costs. Or even more simple, imagine an app that allows customers to securely control individual appliances in their home from anywhere on the planet.
Some companies are already using the initial data sets at "code-a-thons"where software application developers compete to produce prototype apps during caffeine-induced all nighters. In a similar spirit, last month EDF teamed up with the White House, Google and HonestBuildings to pull together a "data jam" at Google's Manhattan headquarters. Todd Park, U.S. Chief Technology Officer and Assistant to the President, kicked of a brainstorm among tech entrepreneurs, energy experts, finance whizzes, web designers and government agencies, to answer this question: if government makes its energy data open and computer-friendly, what could entrepreneurs invent to "improve energy outcomes for families and businesses?" The jam session generated at least ten great ideas, ranging from consumer energy apps to ways to save money on your commute.
Just a few years ago, the new availability of Global Positioning System (GPS) data fueled the creation of countless GPS-based products aimed at filling that new niche market of navigation products. Today, GPS is an integral part of the explosion of mobile apps.
"Opening up access to GPS information led to an explosion of innovation and economic value, with GPS data fueling an estimated $90 billion of commercial products and services. I'm confident that energy data will similarly fuel a new wave of innovation and entrepreneurial opportunities," said Sinai.