Guest Blog Post By: Jackie Roberts, EDF's Director of Sustainable Technologies, National Climate Campaign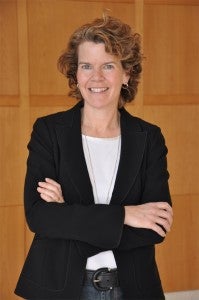 Two efforts to repeal tax breaks for oil and gas companies – Senate Bill S.940 and the Administration's budget proposals to eliminate subsidies in FY 2010, FY 2011, and FY 2012 budgets – should receive bipartisan support for no other reason than re-directing those subsidies can be an engine of job creation.  University of Massachusetts at Amherst economic researchers developed employment estimates for various energy sources, including energy efficiency strategies.  Their data show that investments in energy efficiency creates 2.5 to four times more jobs than that for oil and gas development and renewables create 2.5 to three times more jobs than that for oil and gas development.
These jobs are dispersed throughout the U.S. as shown with our LessCarbonMoreJobs mapping, and bring particular benefits to the hard hit Midwest manufacturing regions.
Large government subsidies might, just might, be justified if "Big Oil" was using profits to invest record amounts in transitioning to clean energy.  But, that is far from the case.  A Center for American Progress analysis of Big Oil investments reveals that the big five oil companies invested just four percent of their total 2008 profits in renewable and alternative energy ventures.  There are no signs that this level of investment has increased at all in the past several years. 
Clean energy will be a major new market – by some estimates the market for renewables alone will range from $1.7 trillion per year to $2.3 trillion by 2020, depending on different government policy scenarios.  Having already slipped from first to third in terms of investments in this sector, the U.S. needs to play catch up.  Government dollars should be used to help the U.S. transition to clean energy and to do so in a way that we have significant market share in as many clean energy solutions as possible.  First mover advantages are critical with new markets and worth every penny we can devote to creating strong clean energy innovation and manufacturing here in the U.S.  Such investments will also translate into cheap, homegrown energy sources in the medium- to long-term – the supposed purpose of the oil and gas subsidies.  Put my tax dollars into a growth market, please.