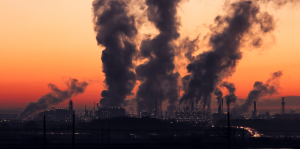 (This post was co-written by EDF intern Laura Supple)
The Trump administration has finalized a rule that throws out the Clean Power Plan – America's first and only nationwide limit on carbon pollution from existing power plants – and replaces it with a "do nothing" rule that, by EPA's own numbers, would actually increase dangerous climate and smog-forming pollution in many states compared to no policy.
A broad and diverse group including political leaders, business representatives, and public health advocates have come out in strong opposition to the rollback. You can find all their responses here.
Here are some of the most notable comments.
State Attorneys Generals:
Members of Congress:
Public Health Experts and Community Advocates:
Business and Industry:
Economics, Environment, and Legal Experts:
The message is clear – Americans across the country are demanding cleaner air and a healthier climate, and the Trump administration's rollback of the Clean Power Plan is an unacceptable abdication of EPA's legal responsibility to protect human health and the environment.