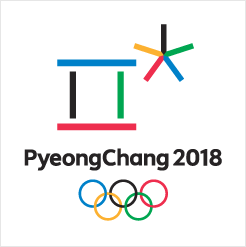 The 2018 Winter Olympics have drawn to a close, and four years will pass before the world's next opportunity to celebrate the Winter Games.
During that time, emerging athletes and innovations in training methods will inevitably change the face of the sports. But another more malevolent force of change is brewing – one that has begun to shift the landscape of the Games into hostile terrain.
As climate change continues to progress, adverse weather conditions threaten our beloved winter sports as we know them.
Familiar locations no longer suitable for outdoor sports
Researchers from the University of Waterloo recently determined that shifting weather conditions due to human-induced climate change will render 13 of the previous 19 hosts of the Winter Olympics too warm for outdoor sports by the end of the century.
Even recent host cities have faced new challenges in our changing climate. The 2014 Winter Olympics in Sochi, Russia, for example, experienced peak temperatures of 61 degrees Fahrenheit, inducing poor snow conditions that led to various delays and injuries throughout the weeks of competition.
Winter sport athletes have also begun to find their trusted off-season training locations unrecognizable. Glaciers that once provided ideal conditions for outdoor summer training have been slashed by trails of melt water and are rapidly disintegrating. U.S. athletes who previously looked to the Rocky Mountains to support their off-season practice must now travel across the globe to regions such as Switzerland, further exacerbating global warming as increased international travel pumps greenhouse gases into our atmosphere.
Accessibility diminishes for potential athletes
In the years of practice before an athlete may secure sponsorships or funding from national Olympic Committees, training and associated travel costs must be self-supported. The necessity of cross-continental travel thus not only makes tangible the effects of our changing climate, but confines potential talent pools from which Olympic athletes may emerge to socioeconomic groups able to financially support international travel.
The U.S. National Hockey League (NHL) has voiced similar concerns about athletes' future training access. While the development of indoor rinks has allowed hockey to be played globally, the sport has traditionally relied on backyard rinks and ponds to provide players with their first introduction to skating. These more accessible venues are becoming progressively more limited as global temperatures continue to rise.
Informal backyard matches are not the only events threatened by climate change, as historic outdoor hockey events including the NHL Winter Classic, Heritage Classic, and Stadium Series may also be lost to warming conditions.
Widespread economic implications
We can shift these winter sports indoors or to higher latitudes in order to extend their lifetimes, but what happens to the regions left behind?
In the U.S. alone, snow-based recreation generates $67 billion per year and supports over 900,000 jobs. In a single year with poor snow conditions, more than $1 billion in revenue and 17,350 jobs can be lost.
Such threats are not looming in the distant future – changes are already taking shape.
As precipitation begins to fall as rain rather than snow throughout winter months, U.S. ski resorts are forced to spend more than 50 percent of their annual energy budgets on artificial snowmaking.
Canada's average 4.5 degree Fahrenheit temperature rise between 1951 and 2005 has been matched with a 20 percent decrease in the country's outdoor hockey season.
Future impacts are only expected to worsen, with the U.S. ski season projected to be cut in half by 2050.
Athletics are recognizing the impacts of climate change
Many competitors and athletic associations have already acknowledged the undeniable role of climate change in threatening the livelihood of these winter sports:
The threat of human-induced climate change recognized by these leaders applies to more than just winter events. Summer sports, such as golf and baseball, are also feeling the strain of our warming world.
In the spirit of the Olympic Games, we must unite as global citizens to join in our most important race – the race to defend the future of our planet.