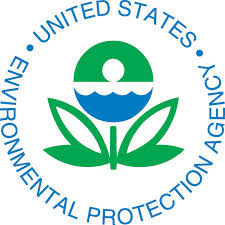 A public hearing today on EPA Administrator Scott Pruitt's effort to reverse America's Clean Car Standards drew widespread support for keeping the protections in place.
I got the chance to join more than a hundred people who signed up to testify at the Washington, D.C. hearing – and they overwhelmingly spoke in favor of the Clean Car Standards and praised the benefits they provide for climate security and economic prosperity for our communities and families. (You can read my full testimony here.)
The American public stands to lose vital benefits if the Clean Cars Standards are reversed
The Clean Car Standards are already at work reducing climate pollution, driving innovative new technologies, improving our energy security, and saving American families money at the gas pump. But last month, the Trump Administration announced formal steps to begin reconsidering the existing standards for cars and passenger trucks for model years 2022 to 2025 – which could stop that progress.
Under the standards already in place, people who buy a new car or truck in 2025 would save thousands of dollars on fuel over the lifetime of those vehicles. In total, EPA projects that consumers would save more than $1 trillion because of the standards.
The 86 percent of Americans who finance their vehicle with a five-year loan are expected to immediately realize the cost savings from cleaner, more efficient vehicles. This is true even with recent lower gas prices.
Meanwhile, the Clean Car standards would reduce America's oil consumption by two million barrels per day by 2025 – more than we import from any single country other than Canada. According to Ret. Lt. General Richard Zilmer:
Over-reliance on oil ties our nation to far-flung conflicts, sends our troops into harm's way, and endangers them once they're in conflict zones. Ensuring that the cars and trucks we drive every day go farther on every gallon of gas makes our nation stronger.
The Clean Car program would also eliminate an estimated six billion metric tons of carbon pollution over the life of the vehicles subject to the standards, which is more than a year's worth of U.S. carbon emissions.
We're making progress faster and cheaper than expected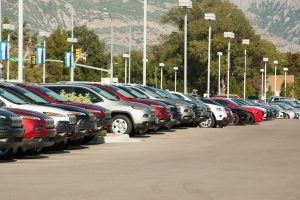 EPA's recent rigorous evaluation of the existing standards found that technologies are developing more quickly and at even lower costs than EPA originally projected – making the standards for the later model years appropriate and even more feasible than was first thought.
Per vehicle compliance costs are significantly lower than those projected in 2012 ($252 lower for cars and $197 lower for trucks as compared to 2012 projections).
Both the U.S. and world automotive markets are moving forward
Reopening the final Clean Car Standards will create uncertainty, slow innovation and hurt U.S. economic leadership.
Auto manufacturers have strongly recovered from the 2008 recession while increasing vehicle efficiency and cutting pollution
During the height of the economic recession in 2008, the American auto industry was on the verge of collapse. This prompted the Obama Administration to develop a bailout package for the industry, which provided the boost the industry needed to help rebound.
Last year, drivers in the United States bought more cars than ever before – roughly 70 percent more vehicles than during the recession – as fuel economy rose to its highest levels yet.
In total, the auto industry has added nearly 700,000 direct jobs since the recession – supporting several million indirect jobs throughout the economy. Auto manufacturing jobs account for 40 percent of all net jobs added in U.S. manufacturing since the recession.
In a letter supporting EPA's proposal to reaffirm the Phase 2 standards, the United Auto Workers (UAW) noted:
UAW members know firsthand that Corporate Average Fuel Economy (CAFE) and greenhouse gas (GHG) standards have spurred investments in new products that employ tens of thousands of our members.
Today, the auto industry directly employs millions of Americans and employment at auto dealerships is at its highest level ever. Automakers have recognized this strong financial performance in recent annual reports:
Our solid business results included record profits and an increased worldwide market share. Overall, we achieved our sixth consecutive year of both profit and positive operating-related cash flow, which enabled us to distribute $2.5 billion to our shareholders and grow our regular dividend by 20 percent. – Ford 2015 Annual report, Letter from Executive Chairman William Clay Ford, Jr.

2016 was the best year in its history of more than 130 years. — Daimler 2016 Annual Report, Chairman's Letter

[Fiat Chrysler] closed 2016 with another record financial performance … all of our segments were profitable and showed improvement over the prior year. – FCA 2016 Annual Report, Letter from the Chairman and the CEO
As so many testified today, Americans want to move forward on clean cars.
At EDF, we're committed to holding Administrator Pruitt accountable if he recklessly rolls back these common sense standards. We hope you'll join us and take action for Clean Cars.