EDF has been saying for years that the best way to invent new, greener energy technology is to put a cap on carbon pollution. That approach worked to combat acid rain in the 1990s, and a new study provides the best evidence yet that it's working for climate policy, too.
The study compared countries that ratified the Kyoto Protocol and ones that didn't, and guess which group had more new green tech patents?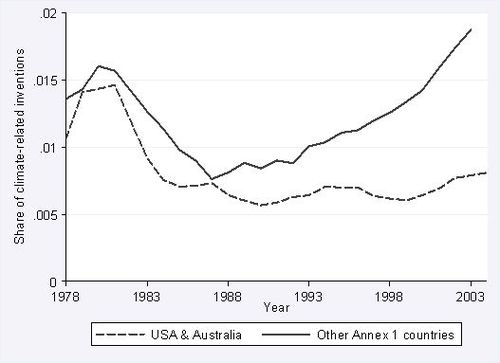 I posted an overview of the findings, including a couple more charts and additional analysis I got from the authors, over at Environmental Economics.