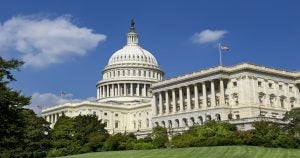 Despite growing up without any real interest in conservation or farming, I now spend every working day knee deep in agricultural policy – and I love it.
I grew up in the suburbs of Louisville, Kentucky, the daughter of a teacher and a salesman. My parents instilled in me a love and deep respect for the place. I was taught to value the importance of rural America, farming, horse racing, and bourbon.
But it's an obsession with food and history that brought me to where I am today. For as long as I can remember, I've started planning my dinner at breakfast time. After college, my passion for government led me to law school – but I just couldn't ignore my love of food.