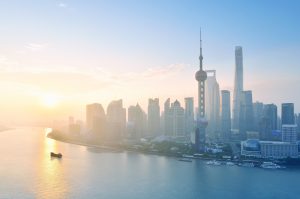 By Hanling Yang and Stefan Schwietzke
Even as China races to reduce heat-trapping carbon dioxide (CO2) emissions and conventional air pollutants from across its growing economy, new concerns are arising over methane, an extremely potent greenhouse gas. The latest United Nations Intergovernmental Panel on Climate Change (UN IPCC) Special Report confirms that deep reductions in emissions of non-CO2 pollutants, particularly methane, are also essential to limiting warming to 1.5 degrees.
Among China's top sources of methane emissions are coal, gas and oil operations, which also offer the quickest and most effective opportunities for reduction of this pollution. China has a huge opportunity to tackle methane from these sectors, but better accounting of these emissions is needed if government and industry are going to solve the problem.