Central Texas Workshop Discusses Opportunities For Resiliency During Extreme Weather Events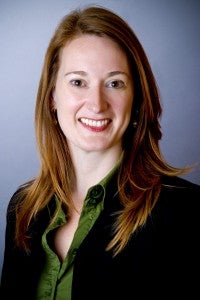 This commentary was originally posted on our Texas Clean Air Matters blog.
Last week, I attended a regional workshop that focused on adapting to extreme events, sponsored by the U.S. Environmental Protection Agency (EPA), the National Oceanic and Atmospheric Administration, the Water Environment Research Foundation, the Water Research Foundation, Concurrent Technologies Corporation, and Nobilis. This workshop was the sixth in a series organized around the country to determine what is needed to increase the resilience of water utilities and communities in the face of extreme weather events. While the focus was on water, time and again, electricity was brought into the conversation—the two are closely linked, and in Texas, a state facing shortages of both water and power, this will require some creative thinking on our part.
This workshop focused on Central Texas, in particular our drought. But as the two-day workshop went on, it became clear to the organizers when local water utilities and other stakeholders spoke, that drought was only one extreme event that Texas has had to deal with…and continues to deal with. We are a state of extremes—weather, politics, personalities—and we not only have drought to handle, but also hurricanes, floods, tornadoes, wildfires, and just generally scorching heat. One of the first speakers was John Nielson-Gammon, the State Climatologist based out of Texas A&M University. He confirmed that while these natural phenomena are not new to Texas, we are experiencing more intense weather events. Last year was one of the hottest in Texas since we started recording temperatures, and we are heading into the third year of a pretty gruesome drought. Not being prepared for extreme events to get worse seems pretty foolhardy.
During the workshop, we heard from a variety of speakers from around the Central Texas region, including from the Barton Springs/Edwards Aquifer Conservation District, the Lower Colorado River Authority, rice growers, the University of Texas, the high tech industry, and individuals from Austin, San Antonio, and Bastrop. These people are dealing first hand with the impacts of the extreme events we've had in the past few years. They are simultaneously trying to manage the current situation while planning for what the changing climate means in the coming years. It's a difficult balancing act.
As an outsider to the planning process, I was asked to report on the proceedings of a meeting at the end and to give an overview of my impressions of the workshop. My impressions were as follows:
It is crucial to balance short-term preparedness with long-term resiliency, and neither should be sacrificed at the expense of the other. Planners in Central Texas know how to handle floods, fires, and drought, but the intensity of these natural phenomena will likely increase with the effects of climate change. It's also essential to ensure that we are protecting our water and electricity needs for the long-term.
There is tension between urban and rural needs. This is not a new concept, and it is particularly tense with regards to water needs. Often the decisions about water and electric needs are made in cities, and city dwellers may think of rural needs only in the abstract. But protecting the quantity of water available for farmers and ranchers is how we feed our urban populations. Some cities in Central Texas are, out of necessity, dealing with this issue. In the wake of the wildfires in Bastrop, planners in that area are taking a closer look at how homes are constructed and how the urban/rural interface affects the ability to provide water for its population and prevent future wildfires. Controlled burns are one way that wildfires are prevented, but you can't do controlled burns in a subdivision built into a forest. Thinking about developing our communities in more thoughtful ways is critical.
Adapting to our changing climate necessarily includes water, but it also goes beyond water. Emergency preparedness must include ensuring adequate water supplies and electricity. We can envision extreme events in Austin because we've had them in the past: fatal flooding, tornadoes, wildfires, drought, and heat waves. These extreme events will likely intensify as climate change advances, and we need to be comprehensive in our planning. We know that we're facing potential electricity shortages within the next three years, and water supplies are already stressed. We also have to take into consideration whether our current infrastructure can maintain our growing population, especially in the face of future extreme events, and what those events mean in terms of health impacts. Many evacuees from Hurricanes Katrina, Rita and Ike were dehydrated and fell sick, and healthcare workers across the state responded heroically. We should anticipate more vulnerable populations in the wake of extreme events in the future. Read More »