A big part of President Trump's agenda involves rolling back critical environmental protections. And yet, the issue that most people think won him the 2016 election is the economy.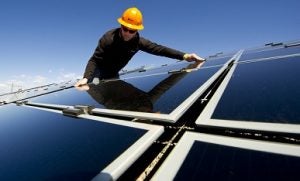 From coast to coast – and especially places in between – jobs were the most pressing concern for American voters. So Trump has promised he will create 25 million new ones over the next decade by, among other things, reviving America's declining coal industry.
"We're gonna put the miners back to work," he told a roaring crowd in West Virginia last year.
But for all the bluster about bringing coal production back to life, Trump is not just ignoring market realities – he's also overlooking the biggest economic opportunity since the computer revolution. Read More »