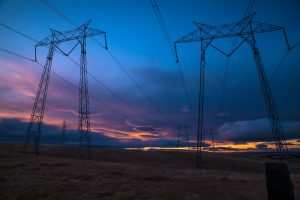 Late Wednesday night, the U.S. Department of Energy (DOE) released its so-called "study" on grid reliability.
Secretary Perry commissioned the report in this April memo, asking the DOE to investigate whether our electric grid's reliability is threatened by the "erosion of critical baseload resources," meaning coal and nuclear power plants. Perry took the unusual step of providing his own, pre-study conclusion, claiming that "baseload power is necessary to a well-functioning electric grid."
His own report disagrees. It's largely a backward-looking report that sometimes argues with itself, but comes, albeit grudgingly, to the same conclusion as every other recent study: the electric grid continues to operate reliably as uneconomic coal diminishes. Moreover, coal is declining because it can't compete, and other resources are ensuring reliability at more affordable rates.
Perry seems undeterred by the evidence however, and the report's accompanying cover letter and recommendations appear ready to double down on his pro-coal agenda. Here are three ways he tries to twist the facts in favor of dirty coal – a move that ignores more efficient, affordable, and innovative solutions and comes at a cost to Americans. Read More »