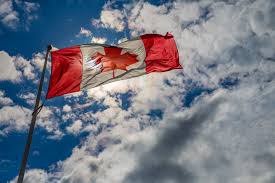 In a sign of growing recognition of the global methane opportunity, the Government of Canada today proposed new regulations that aim to curb methane emissions across the Canadian oil and gas industry. This marks the first regulatory package to be introduced by the Trudeau administration for Canada to meet its overall climate goals. Now that the proposal is out, the draft federal methane rules will be open for public comment before they are finalized later this year. The new rules, if passed, will reduce waste, save money, create jobs, pollute less, and have Canada keep pace with jurisdictions across the globe that are addressing methane.
Methane is an extremely potent greenhouse gas with over 80 times the warming power of carbon dioxide for the first 20 years it's in the atmosphere. A common byproduct of oil production, methane is also used widely in the form of natural gas. This means that there is an incentive for oil and gas companies to control these emissions and stop needless energy waste.
During the lead up to the release of the Canadian methane rules, however, the inverse proved true. The Canadian oil and gas lobby worked to weaken and delay implementation of the proposed regulations. Because of concessions that have already been made to appease industry, Canada now has ground to make up to retain its ability to deliver on its climate goals.
Here are four opportunities for Canada to do just that: Read More »