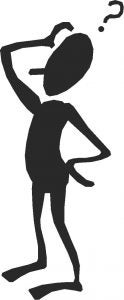 By Rosalie Winn and Hillary Hull
As the world races to adopt cleaner fuels and implement carbon-reducing strategies to combat a warming climate, the Trump administration is moving feverishly to severely weaken federal methane emissions regulations across the entire oil and gas industry.
The Trump EPA's current proposal to weaken the New Source Performance Standards 2016 methane rule will add 480,000 tons of methane, a potent greenhouse gas, into the atmosphere within the next seven years, while simultaneously wasting tens of millions of dollars-worth of natural gas.
The EPA is proposing to weaken the current standards in the face of recent research warning that excessive waste of natural gas (methane) from the oil and gas sector is much higher than previously estimated, underscoring the harmful climate implications of methane leaks from oil and gas production well sites. This move also comes on the heels of a new federal government report published last month highlighting the dire social and economic consequences of climate change.
Particularly baffling is that the EPA's own new analysis recognizes that increasing methane detection efforts will reduce methane emissions in the atmosphere, and doing so is more cost-effective than originally estimated by the agency. Despite the agency's own scientific conclusions, the Trump EPA is choosing to move forward and weaken the standards, disregarding logic and common sense. Read More »