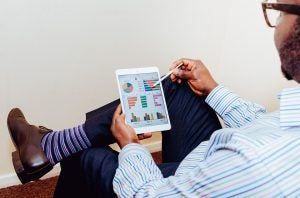 Studies show that customers with access to energy-use data can save up to 18 percent on their energy bills every month. Based on a typical monthly bill of $120, households could save nearly $360 every year – a substantial chunk of change.
This type of energy data is gathered by advanced metering infrastructure (AMI), specifically smart meters. Yet collecting the data isn't enough to see those savings – customers need access to the information and new products and services, like cell phone apps, to help understand it.
That's why Environmental Defense Fund (EDF), along with our partners Ohio Environmental Council and Mission:data, recommend that the Public Utilities Commission of Ohio require Duke Energy to release customers' energy-use information, specifically through the implementation of the Green Button Connect My Data program.
Duke is currently asking Ohio for $143 million to replace its smart meters. The utility wants its Ohio customers to foot the bill for the new meters without giving them access to their meter data. Sharing the data would give customers a chance to enjoy significant potential savings from their investment in AMI. Sharing anonymized electricity data with third-parties would enable businesses to develop new products and services, too. Read More »