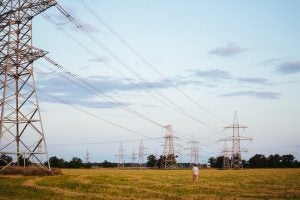 Another year, and another Ohio utility is sidling up to the trough for a bailout.
Dayton Power & Light (DP&L) is asking for $1 billion over seven years, and the Public Utilities Commission of Ohio (PUCO) will soon hold a hearing on the application. And like its fellow Ohio subsidy-seeker, FirstEnergy, DP&L is veiling its billion-dollar request with talk of making the grid smarter and more modern.
No doubt grid modernization is a worthy investment. The only problem is, DP&L will not commit to spending any of the requested funding on grid modernization, but only offers that it may do so. Since DP&L won't commit to modernizing the grid, it's more likely the utility wants to spend the funds for other purposes, such as shoring up its balance sheet, paying off old debt, and operating its old power plants.
Although Environmental Defense Fund (EDF) supports grid modernization, we do not support DP&L's proposal because the utility could divert the funding for these other purposes, which would be harmful for customers and the environment. Read More »