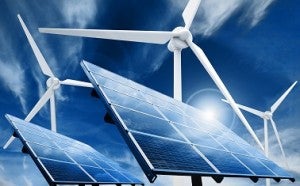 With a new year comes new promises and new opportunities – and that also goes for the United States and China, the world's biggest climate polluters.
The good news is both nations appear ready to embrace solar and other renewables, investments that will cement their recent, bilateral agreement to tackle climate change.
Here are five signs renewables will finally gain traction in China and the U.S. in 2015 and continue to grow in coming years:
China's solar investments are not slowing down.
Even in the very near-term, China is poised for dramatic solar adoption. The country was rushing to build 10 gigawatts of solar photovoltaic projects in the fourth quarter of 2014 alone, enough to power more than 7.5 million homes.
And 2015 shows no signs of slowing down, as China and other solar energy markets across the world are expected to continue to gain ground. Read More »