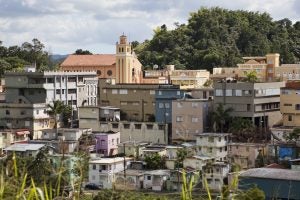 With hurricane season upon us again, I am reminded of the lessons learned after the devastation we went through in 2017, when thousands of people in Puerto Rico went without electricity for nearly a year after Hurricane Maria made landfall on the island. Many communities had limited access to clean water, food and health services.
As much as we've been able to rebuild, a lot of work remains to be done to prepare for the future. As temperatures rise, we see stronger, more frequent and more deadly hurricanes. We must ensure their outcome affects people as minimally as possible. This will require a better understanding of what communities need to rebuild and adapt, what technology can be deployed to address specific challenges — such as a modern, more resilient grid and infrastructure —and the tools that can be used to finance them.
Many local officials and communities in Puerto Rico are making remarkable progress to make this transformation possible. Following their lead is essential to making any solution to the island's energy crisis successful in the long- term. Communities, energy reform, technology and finance – all have a role to play in protecting the island from the next super storm, while improving the quality of life for all its residents and strengthening its economy long into the future.