This post originally appeared on EDF's Energy Exchange blog.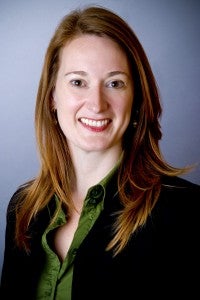 As we've highlighted in previous posts, water and energy regulators often make decisions in silos, despite the inherent connection between these two sectors. Texas is no exception.
Two very important and intertwined events are happening in Texas right now.
First, the state is in the midst of an energy crunch brought on by a dysfunctional electricity market, drought, population growth and extreme summer temperatures. An energy crunch signifies that the available supply of power barely exceeds the projected need (or demand) for electricity. Texas' insufficient power supply makes the whole electricity system vulnerable to extreme weather events. An especially hot day (with thousands of air conditioning units running at full blast) could push the state over the edge and force the Electric Reliability Council of Texas (ERCOT), the institution charged with ensuring grid reliability, to issue rolling blackouts.
Second, Texas is still in the midst of a severe, multi-year drought, forcing state agencies to impose strict water restrictions throughout the state. The drought has already had a devastating impact on surface water and many communities are facing critical water shortages.
Although Texas has always had to deal with extreme weather events, we can anticipate even more intense weather as climate change advances. The new climate 'normal' makes extreme heat waves, like the historic 2011 Texas summer, 20 times more likely to occur. These extreme weather events heighten the urgency of the energy-water nexus. Read More »