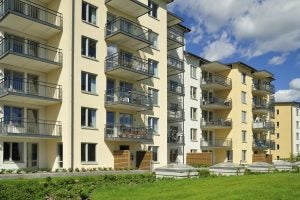 By: Laura Sanchez, EDF Climate Corps 2016 Fellow
Like many booming cities, Texas' capital is experiencing overwhelming demand for affordable housing. Austin's Mayor Steve Adler highlighted the affordable housing crisis shortly after taking office in January 2015, and urged the use of Property Assessed Clean Energy (PACE) to help encourage affordability. PACE enables commercial, industrial, and multifamily property owners to improve the water or energy efficiency of their buildings – without having to worry about steep upfront costs. Investing in these types of upgrades can reduce a property's operating costs, as well as tenants' utility bills.
That's why I spent this past summer with Environmental Defense Fund (EDF), as an EDF Climate Corps Fellow with Texas PACE Authority, the PACE program administrator in the state. In June 2016, Mayor Adler created a committee of housing experts to determine how to leverage PACE for affordable housing. Alongside the committee, I worked to size up the opportunity, benefits, and challenges of using PACE to help pay for upgrades to affordable multifamily-housing properties.
After conversations with officials and program administrators from over 30 public for-profit and non-profit entities, we found there are significant opportunities – in Texas and nationwide – for the affordable multifamily-housing sector to leverage PACE. We are proud to present a new whitepaper that can serve as a guide to unlocking water, energy, and cost savings. Read More »