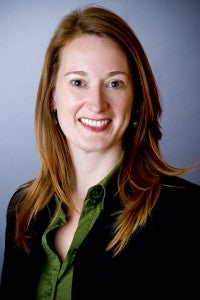 This commentary originally appeared on our EDF Voices blog.
It's no secret that electricity generation requires substantial amounts of water, and different energy sources require varying amounts of water. Nor is it a surprise that Texas and other areas in the West and Southwest are in the midst of a persistent drought. Given these realities, it is surprising that water scarcity is largely absent from the debate over which energy sources are going to be the most reliable in our energy future.
Recent media coverage has been quick to pin the challenge of reliability as one that only applies to renewables. The logic goes something like this: if the sun doesn't shine or the wind doesn't blow, we won't have electricity, making these energy sources unreliable. But if we don't have reliable access to abundant water resources to produce, move and manage energy that comes from water-intensive energy resources like fossil fuels, this argument against the intermittency of renewables becomes moot.
Moving forward into an uncertain energy future, the water intensity of a particular electricity source should be taken into consideration as a matter of course.  Read More »