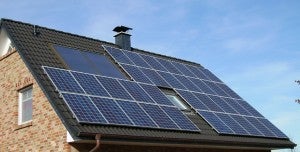 The city of El Paso has many nicknames, but "The Sun City" is probably the most well-known. After two important energy updates this summer, West Texas' largest city has even more reason to call itself that.
First, El Paso Electric, the public utility that serves nearly half a million customers, reached a major milestone: It is now officially 100 percent coal-free and has pledged to increase its solar investment. Second, the utility agreed to eliminate its proposal that would have resulted in different electricity prices for customers with solar panels at their homes. Such a pricing structure would have placed an unnecessary burden on El Pasoans with solar.
Sunny El Paso has incredible potential for solar power, and both of these developments are positive signs for the city's clean energy future. Let's take a closer look at each.