This commentary originally appeared on EDF's Energy Exchange blog. 
A glossary of energy and water terms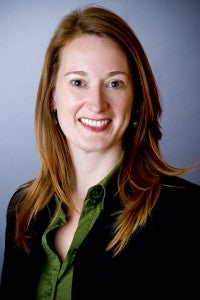 In recent posts I've discussed the need for energy and water planners to co-manage resources more comprehensively. But another significant barrier exists: language. Water and energy planners use different terminology and a lack of understanding for these distinctions hampers true coordination. Also, it prevents customers from understanding how to make sense of their own usage patterns and maximize energy and water efficiency.
Electricity measurements
Getting into the nuts and bolts — or watts and volts — of the issue can get very dry very quickly, so let's go over some basic units of measurement to set the stage.
Electricity is measured in watts, usually represented as kilowatts (kW), megawatts (MW), but often discussed as megawatt-hours (MWh). One MW is roughly equivalent to ten running cars engines. A MWh is the total amount of electricity produced by a power plant in one hour, roughly the amount of energy used by 330 homes in one hour. According to the U.S. Energy Information Administration (EIA), in May 2013, Texas generated 12,261 gigawatt-hours (GWh) of electricity from coal-fired power plants (1 GWh = 1,000 MWh) and only 4,116 GWh from renewable energy sources, such as wind and solar.