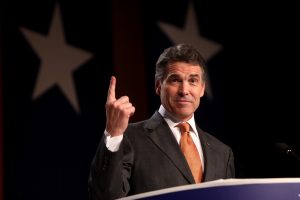 Among Rick Perry's first acts as Secretary of Energy was calling for a 60-day "study" of whether any policies or regulations have led to the premature retirement of coal or nuclear plants. I – and many others in the clean energy industry – are concerned this so-called study will amount to little more than a pro-coal fluff piece.
To people familiar with energy policy and the coal industry's rhetoric, Perry's request is a transparent promotion of coal and a backdoor attack on clean energy resources, like solar, wind, and energy efficiency. Besides, 60 days is barely enough time to fill job vacancies in a new administration, much less conduct a thorough analysis of America's complex energy policies.
But until the report is released, we can only look at what Perry and other Trump appointees have said and done about energy, generally, and coal, specifically, to predict what arguments Perry's office will make.
Over the next few weeks, EDF will examine several of the administration's pro-coal arguments and explain why: Read More »