By Jon Goldstein and Colin Leyden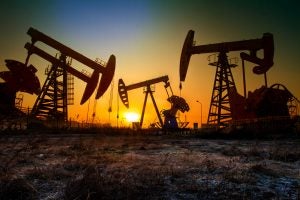 This May, ExxonMobil, the world's largest publicly traded oil and gas company, announced targets to limit methane waste from its global operations. We've also seen commitments to cut methane from a range of leading companies like BP and others.
But as more companies step forward with methane targets, it begs the question: Is voluntary action from companies enough to move the needle on methane? A look at what could become the world's largest oil field points to the answer being a solid no.
A Permian problem
The Permian Basin has become a major focus of industry development, with Exxon itself stating it plans to triple its presence there by 2025. According to IHS Markit, the Permian contains 60-70 billion barrels of recoverable oil, which is worth approximately $3.3 trillion at current prices. The Permian is in the running to become the world's largest oil field over the next decade.
Of course, the production increase in the Permian also means the basin is growing as a source of methane emissions. An EDF analysis based on the most current New Mexico Permian inventory from the Western Regional Air Partnership estimates methane emissions from oil and gas production in the entire Permian Basin were 1.9 million tons in 2014.  That's equal to 131 billion cubic feet of gas that could've gone to market at a value of $390 million – enough to meet the cooking and heating needs of every home in Houston and Dallas for a year, and it causes the same annual climate pollution as more than 34 million cars.
Given the size of the problem and its potential growth, voluntary industry action alone won't be enough to prevent widespread waste and climate pollution. Even with its recent announcement to cut methane emissions, Exxon's actions would barely make a dent. They are one of the largest operators in the basin, but only account for a little over 5% of total production.
No replacement for commonsense rules
Even companies like Exxon agree that voluntary methane programs are no replacement for solid, across-the-board rules. In the case of the Permian, Texas and New Mexico need to step up to prevent rampant resource waste and pollution, while leveling the playing field for those companies doing the right thing.
Without a set of commonsense standards to ensure responsible operation, states face the reality that not all companies are good actors, and even among those that are there's wide variance.
EDF's recent report, Taking Aim, addresses the fact that not all voluntary methane reduction programs are created equal. Even among leading companies, there's often more that could be done. For example, Exxon plans to target 15 percent of wasted methane by 2020 but IEA points out that up to 50 percent of methane emissions could be curtailed at no net cost.
Additionally, across-the-board rules ensure that good actors who invested in mitigation don't get burned, while bad actors enjoy a free ride to pollute as they see fit.
The public, investors, and leading companies agree…
The public agrees that cutting pollution and conserving resources shouldn't take a back seat to corporate profit. Recent polling showsNew Mexico residents voiced that opinion loud and clear, with 65 percent supporting rules to cut methane waste in their state.
The good news is that striking a balance is possible. Just look at Colorado, which led the nation with a set of collaborate methane rules and recently saw record levels of oil production. Responsible production and good business practices can go hand-in-hand, and that's increasingly what investors and the public are demanding.
As leading companies call for responsible, commonsense regulationit's crucial that states deliver so that leading practices become standard practice when it comes to methane.