Dr. Beia Spiller is a Fellow and Transportation Program Director at Resources for the Future. She had previously served as a Lead Senior Economist at EDF.
This post is the final in a series dedicated to the future of the electricity sector and new scholarship supported by the Alfred P. Sloan Foundation. Each post is based on a discussion between select researchers and experts working on relevant policy. To learn more, visit the series website.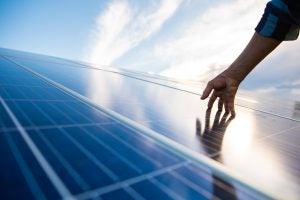 As a growing number of distributed energy resources (DERs)–from rooftop solar panels to batteries–make up a greater share of the nation's electric grid, electricity providers, policymakers and academics are recognizing that most electricity tariffs do not value or compensate for them effectively.
In the most recent and final webinar, I joined three other panelists and discussed why the current pricing system doesn't work and, more importantly, explored ways regulators and utilities can reimagine electricity tariff structures to better price DERs and encourage more efficient electricity use. Dr. David Brown, Associate Professor at the University of Alberta's Department of Economics moderated the panel, which included Dr. Michael Caramanis, Boston University Professor of Mechanical and Systems Engineering, Dr. Burçin Ünel, the Energy Policy Director at the Institute for Policy Integrity at New York University School of Law, and Paul Phillips, an expert in California energy policy now overseeing the Retail Rates group in the California Public Utility Commission's Energy Division. Read More »