This post is the fourth in a series dedicated to the future of the electricity sector and new scholarship supported by the Alfred P. Sloan Foundation. Each post is based on a discussion between select researchers and experts working on relevant policy. To learn more and join one of our upcoming conversations, visit the series website.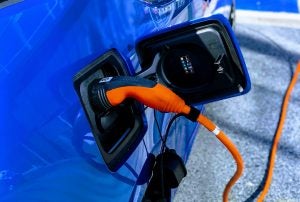 Distributed energy resources (DERs)—from rooftop solar to electric vehicles (EVs)—have amazing potential to reduce greenhouse gas emissions and help us reach our climate goals. Their widespread adoption, however, could also bring unprecedented stress to an already aging electric grid. Upgrading both local and system-wide electricity grids to support this change will require thoughtful planning to minimize costs and recover these equitably.
On our recent webinar funded by the Alfred P. Sloan Foundation, the panel delved into the growing adoption of DERs, the data needed to understand trends and provide more accurate forecasting for future investment, as well as the costs—and their allocation—of upgrading our electric system to accommodate this seismic shift. Moderated by Elizabeth B. Stein, Lead Counsel for Energy Transition at Environmental Defense Fund, the panel included Dr. Jim Bushnell, Professor of Economics at the University of California, Davis; Dr. Anamika Dubey, Assistant Professor of Electrical Engineering and Computer Science at Washington State University; Dr. Alan Jenn, Assistant Professional Researcher at the Institute of Transportation Studies at the University of California, Davis; and Michelle Rosier, the Economic Analysis Supervisor for the Minnesota Public Utilities Commission.
As California goes… Read More »