Ananya Roy, Senior Health Scientist; Rachel Fullmer, Senior Attorney; Jeremy Proville, Director; Grace Tee Lewis, Health Scientist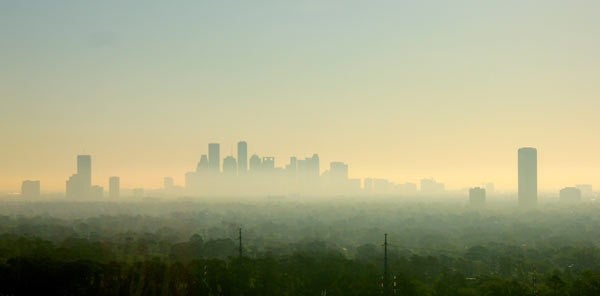 The Trump administration's disregard for science has been clear in the response to the COVID-19 pandemic, but it's not the only health threat they're making worse by ignoring overwhelming scientific evidence. For three years the administration has systematically sought to weaken clean air safeguards, endangering all Americans.
We know air pollution causes heart disease, diabetes and lung disease—and that the people suffering from these conditions are at greater risk of severe illness from COVID-19. Independent of the ongoing pandemic, air pollution is responsible for tens of thousands of deaths across America year after year. This underscores the vital importance of pollution protections to protect human health both during and after the COVID-19 crisis.
Unfortunately, EPA Administrator Andrew Wheeler has proposed to retain an outdated and inadequate standard for fine particulate matter (PM2.5) pollution despite strong scientific evidence that it must be strengthened to adequately protect human health.
To understand what having this pollution standard means for families living in the Greater Houston area, Harvard University and EDF scientists undertook an analysis of the impacts of PM2.5 exposure across the city. We found that:
Exposure to fine particle air pollution in 2015 was responsible for 5,213 premature deaths and over $49 billion in associated economic damages.
More than 75% of the health burden was borne by communities exposed to PM2.5 levels below the current standard.
Meeting the current standard alone would have prevented 91 deaths of the more than 5,000 premature deaths due to fine particle pollution.
By ignoring the scientific evidence and retaining the current standard, Administrator Wheeler is ignoring the very real health impacts felt by Houstonians and communities across the country from exposure to fine particle pollution.