For the better part of the last decade, Eric Ini has worked with communities fighting for environmental justice. Human health is inextricably linked to the environment in which we live. And health disparities exacerbated by local pollutants are often tied to entrenched inequities and injustices. 
As a campaigner with Greenpeace in Africa's Congo Basin, Eric helped local communities preserve rainforest sought for palm oil plantations. Last year, he joined Michigan United, drawn to the group's work to protect the health of frontline communities after its members helped pressure Marathon Petroleum C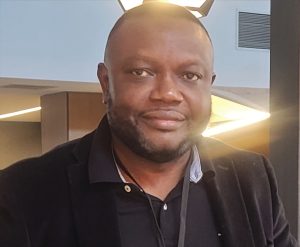 orporation into paying $5 million to buy out residents in the predominantly black neighborhood of Boynton affected by years of pollution from the company's refinery in southern Detroit. 
Now Michigan United's environmental justice director, he is part of a coalition opposed to the state's permitting of an Ajax Materials Corp. asphalt facility near Flint, Michigan and demanding action to protect public health. The state Department of Environment, Great Lakes and Energy (EGLE) granted the permit last year, despite overwhelming opposition and calls from the federal EPA to evaluate the cumulative impact on the surrounding community of emissions from the Ajax facility and the many industrial facilities already in the area. 
I sat down with Eric to hear more about his environmental justice efforts and the lessons he's learned in his work with communities, governments, and companies on multiple continents.    Read More »