Harold Rickenbacker, Ph.D., Manager, EDF+Business.
This is the fourth in a series of Global Clean Air blogs on COVID-19 and air pollution. EDF scientists and program experts share data about pollution levels during quarantine from a local and global perspective, and provide recommendations for governments and companies to Rebuild Better.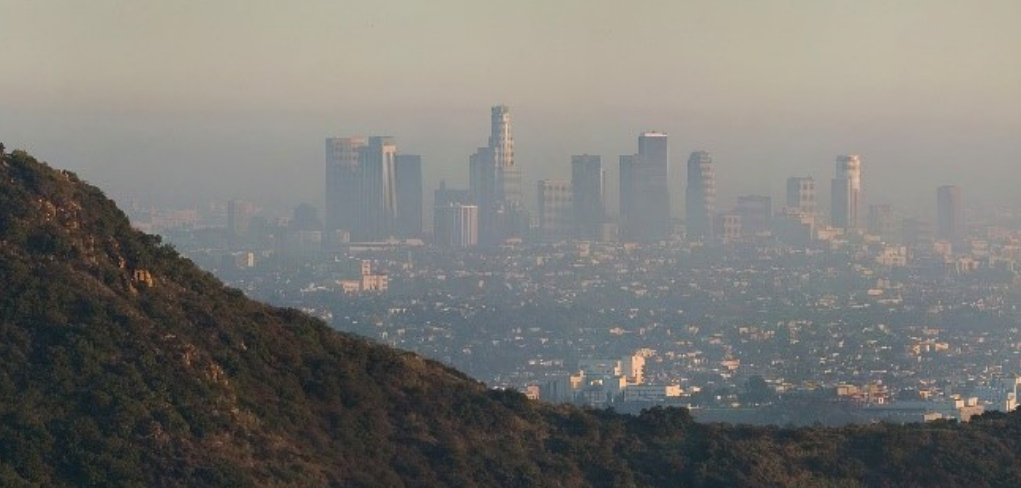 Los Angeles, California. 
We've long known that air pollution is linked to health problems like heart disease and asthma, and that these risks are highest for the elderly and people with existing heart and lung diseases. Now, new evidence shows the same people who have lived with polluted air for decades are also at increased risk for severe illness from Coronavirus.
These findings are generating unprecedented urgency to clean the air we breathe and underscoring the importance for cities across the globe to make air pollution monitoring a priority in a post-pandemic world.
But as local leaders grapple with how to tackle air pollution and protect vulnerable communities, they're faced with a big challenge: they lack the localized data needed to properly protect public health and reduce harmful emissions.
New, lower-cost sensor technology is allowing scientists, advocates and government officials to map air pollution at the hyperlocal level, which can reveal pollution patterns within neighborhoods and even individual city blocks.
Policymakers tasked with rebuilding healthier and more resilient communities in a post-pandemic world can use localized data to work more effectively with residents and stakeholders to implement powerful interventions that reduce air pollution in overburdened communities.
What better data can tell us
Everyone deserves to breathe clean air, but where you live determines how likely pollution is to worsen or shorten your life. And while most conventional monitoring systems can provide a general sense of a city's air quality, they can't account for air pollution at the neighborhood level, where people live, work, and play.
There are two ways local leaders can leverage hyperlocal air quality data to inform solutions for improving community health.
Finding the pollution culprit: Source apportionment  
It's common to see local variations in air pollution concentrations – a spike at one end of the block, but not the other. It's more difficult, though, to determine the reasons behind that spike.
Through a process called source apportionment, cities can pinpoint the origin of air pollution emissions – using the most sophisticated methods, this information can be obtained at the level of down to a single idling truck, a specific power plant, or even a smoke stack from that plant. This level of specificity can show how individual sources are responsible for fluctuations in air pollution levels, as well as how much impact one sector of sources is having compared to others. For example, is a city's biggest air pollution problem its diesel trucks or its power generation facilities?
Knowing exactly where pollution is coming from empowers city officials to see how much of their air pollution originates within their city boundaries, versus how much might be coming from a source in the neighboring region. Local governments, such as Salt Lake City are using these insights to identify where they have the authority to implement tailored interventions, or where they can collaborate with neighboring municipalities to clean the air for all.
Understanding the true impact air pollution has on health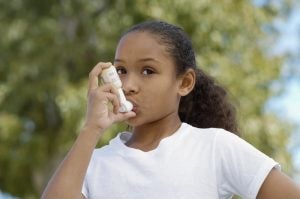 The science is clear that air pollution is harmful to human health.  Yet, we know little about where and how people are most affected.
Are the higher asthma rates in one neighborhood the result of pollution coming from local truck traffic, and not an upwind power plant? Is your community more or less affected than others in your city and why? Unfortunately, too often we're seeing it's low-income and minority populations that are hit the hardest, and tools like Health Impact Assessments (HIAs) are being used to prioritize environmental justice and policy actions.
HIAs were introduced as an independent tool to help practitioners, and decision makers incorporate and weigh public health considerations in decision making. Cities, including New York, London and Barcelona are using HIAs to evaluate what the potential health gains are from adopting various policies. In the Bay Area and in Houston, satellite and sensor data are being used to make the invisible visible.
As local leaders devise solutions for improving air quality, it's critical that human health is made a top consideration. Making health a factor in the cost benefit analysis will enable cities to show that not only did their policies drive down pollution levels, they too improved public health.
Cleaner skies for a healthier tomorrow
Even in cities that might meet health-based standards, air pollution can burden or even shorten residents' lives. And it's disproportionately impacting some communities more than others.
The global pandemic reinforces the need for policies guided by sound science that safeguard our health and climate. At the same time, it's bringing longtime inequities into sharper focus.
As we look into the future, it's critical that local leaders harness hyperlocal data to forge evidence-based policies that drastically reduce pollution while building more resilient, inclusive communities.
—
How cities around the world are responding during the pandemic
Air pollution at some commuter hotspots in London, UK halved in the first four weeks of lockdown, according to new research by our European colleagues. A separate survey showed one in six with lung conditions noticed their conditions were improved during the lockdown. London also temporarily expanded its Congestion Charge to new hours during the evenings and weekends to help reduce traffic pollution. Ultra-low emission vehicles and electric vehicles may drive in Central London without paying the hefty fees.
In Houston, One Breath Partnership is educating residents about environmental racism and the disparities of health impacts of pollution and COVID-19 on Black and Brown communities.
In Beijing, China, local authorities used the biggest political gathering of the year, China's "Two Sessions," to set an example and promote cleaner transportation options to the public. During the National People's Congress (NPC) and the Chinese People's Political Consultative Conference (CPPCC) in May, NPC and CPPCC representatives from Beijing all used electric vehicles for conference-related transportation. Beijing also has been promoting green transportation through programs such as waiving bike-sharing fees during rush hour and providing additional discounts to frequent bike-sharing users. EDF's bike-sharing air quality monitoring pilot can help provide supporting data and in turn evaluate the social impact of the city's approaches to reducing air pollution.
Paris, France is subsidizing purchases of electric bicycles, up to half the cost, or 500 Euros.
Bogotá, Colombia has responded to the pandemic by accelerating existing efforts to encourage low-carbon and cleaner forms of urban transport, such as adding 80 km of ciclovia (bicycle lanes) to the existing 560 km network and making greater provision for pedestrians.
—
EDF surveyed sustainability leaders across the globe to better understand cities' unique challenges and opportunities for air pollution management. According to preliminary results, 82% of respondents recognize Health Impact Assessment (HIA) and source apportionment as necessary tools to take action on air pollution. To this point, EDF is interested in learning the current status of air quality in your region, and where you are in your air pollution management journey, including any obstacles and/or successes you've faced along the way. Please take 10 minutes to complete this Air Pollution Management Needs Assessment.