Richard Denison, Ph.D., is a Lead Senior Scientist.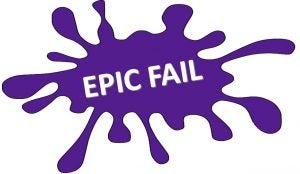 Yesterday Environmental Defense Fund (EDF) filed more than 100 pages of comments on a 40-page draft risk evaluation the Trump Administration's Environmental Protection Agency (EPA) has prepared for Pigment Violet 29 (PV29).  PV29 is the first of 10 chemicals undergoing risk evaluations under the Toxic Substances Control Act (TSCA).  Our comments were so much longer than the EPA document we were commenting on because there was far more to say about what information EPA failed to obtain, make available or consider than what EPA included in its draft.
The essence of our lengthy comments can be boiled down to a single sentence, however:  EPA has utterly failed to demonstrate that PV29 does not present unreasonable risk of injury to health or the environment.
For folks who want somewhat more detail than this, our comments start with a 4-page Executive Summary that capsulizes the many serious deficiencies we identified in EPA's draft.  I'll provide some highlights in this post.  
We have already blogged about several failures on EPA's part:
These failings are only the tip of the iceberg.  I'll mention 10 more flaws here that are detailed in our comments:
EPA fails to address the implications of the very high persistence of PV29 in the environment, and it lacks any measured data that directly assess the potential for PV29 to bioaccumulate in humans or other organisms; instead EPA uses modeled values derived from an estimation program that relies on insufficient data on similar chemicals.
EPA has no information on chronic aquatic toxicity, terrestrial toxicity, or toxicity to sediment-dwelling organisms, yet still draws the sweeping conclusion that PV29 presents no environmental hazard of any kind.
EPA has no actual data on the levels of PV29 released to or present in air, soil, sediment, surface water, people, other organisms, or products containing or made from the chemical.
EPA ignores all occupational exposures by downstream processors and users based on the false assumption that exposures would invariably be lower since they handle a smaller overall quantity of PV29 than the manufacturer.
EPA fails to analyze risk to consumers, the general public, and relevant subpopulations on the same basis, and uses an approach to sentinel exposure assessment that violates both scientific norms and EPA's own regulation.
EPA lacks any data on absorption of PV29 by inhalation, dermal, and oral routes of exposure, yet concludes it cannot be absorbed.
For human health hazard, EPA relies on studies which mostly examined only acute lethal effects and none of which assessed chronic toxicity.
EPA dismisses the potential for increased adverse effects on susceptible subpopulations based on studies that failed to look for such effects.
EPA fails to include all necessary uncertainty factors—such as for extrapolating from acute to chronic toxicity values and for database deficiencies—in calculating its benchmark margins of exposure for worker inhalation and dermal exposures.
EPA has inconsistently and selectively applied its approach to systematic review, which has not been subject to any peer review and deviates from established, authoritative approaches to systematic review developed by experts.
EDF devoted such a high level of effort to this admittedly rather obscure chemical in part because PV29 is far from atypical in having so little information on its hazards and exposures.  Indeed, similar data gaps apply to the large majority of chemicals falling under TSCA's jurisdiction.  A key aspect of the reforms to TSCA Congress made in 2016 was to enhance EPA's authority to get the information it needed to conduct robust risk evaluations of chemicals in commerce.  Yet under this Administration EPA has yet to even hint at using that authority.
The shoddiness of EPA's draft risk evaluation of PV29 is a direct result of this failure.
For years, I have heard the chemical industry complain about the purported inadequacies of EPA science.  Given that they're essentially running the show at EPA these days, is what we're seeing now what they had in mind as constituting sound science?
Regardless, it's not a pretty sight.