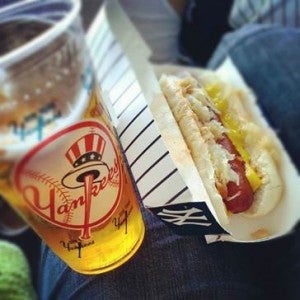 Let the games begin! America's sports teams are moving into the sustainable food arena.
A new report released by the Natural Resources Defense Council and the Green Sports Alliance highlights 20 venues that have played their part to reduce their impact on the environment. Of the 20 locations, 18 purchase produce from local farms, 17 provide organic food options, 14 compost their food, and seven use biodegradable eating utensils and plates. In order to provide the freshest food available, five venues even have their own on-site gardens.
These venues are going the distance – from the Portland Trail Blazers' Moda Center to the Pittsburgh Pirates' PNC Park – and providing fans with sustainable food options while simultaneously combating issues such as greenhouse gas emissions from food waste.
Which team's efforts are best? We asked some of EDF's sports fans (myself included!) to talk about what their favorite team's venues have done: