Every year hurricanes present a variety of threats to communities along the Atlantic and Gulf of Mexico coasts. And these risks aren't just from storm surge.
Harvey and Ida showed us the effect of heavy rainfall, while Hurricane Florence demonstrated how rivers can overflow into homes and businesses. Meanwhile, climate change is impacting sea level rise, which increases sunny day flooding and the trauma caused from storm events.
Flooding doesn't just impact coastlines, it impacts entire communities both inland and by the water. It hinders parents' ability to bring their children to school and it limits patients' access to vital healthcare and medical services. Not to mention, flooding has inequitable impacts on the wealth, health and wellbeing of millions of families.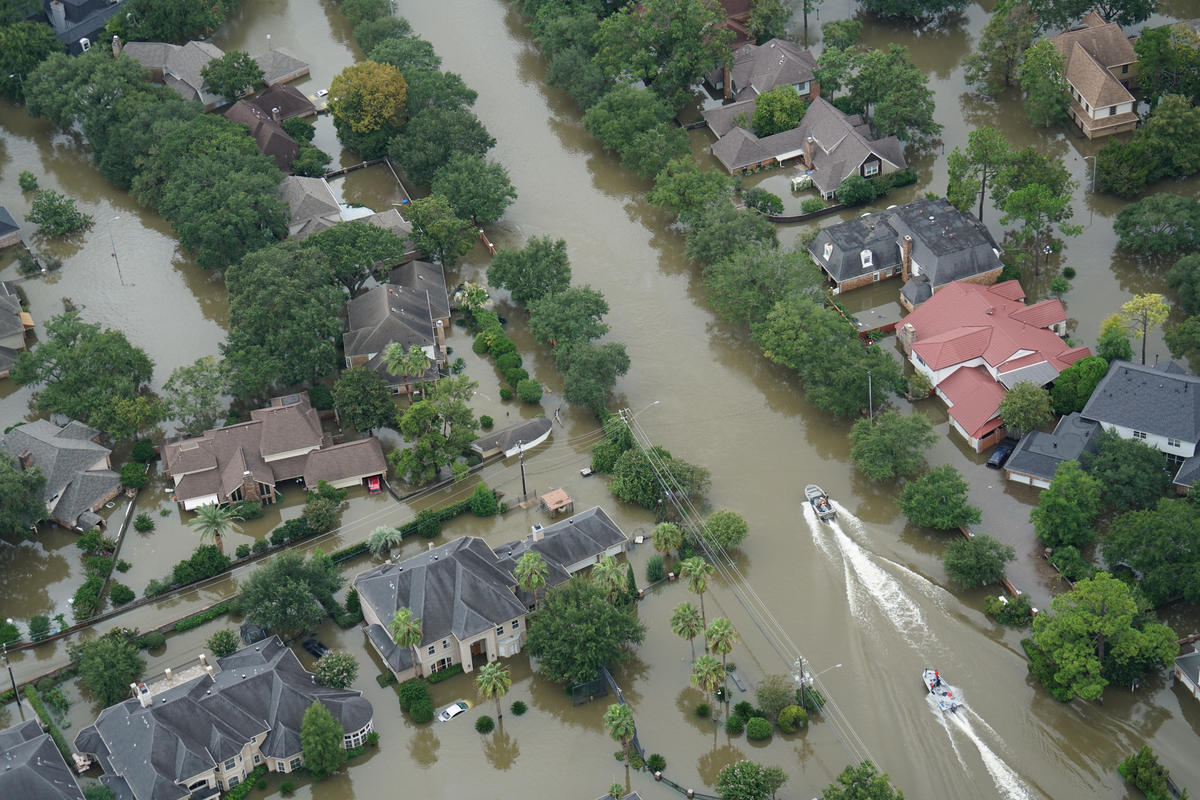 As we enter into the 2023 hurricane season, we're reminded of the urgent need to implement natural disaster mitigation strategies that address comprehensive flood and storm risks. Acting before the next storm strikes means protecting both communities and ecosystems, in addition to saving nearly six times the cost spent on disaster recovery.
The good news? Over the past year, leaders have responded to our call to act – a call that was supported by more than a hundred organizations around the country. Here are two major ways their efforts can prepare us for the next hurricane:
1. Communities across the nation can now address comprehensive flood risk  
If we want to tackle a problem as big and complex as a community's flood risks, we need to implement a comprehensive approach. Leaders need to look beyond storm surge and ensure mitigation strategies address all associated flood risks that can impact a community. This includes tidal flooding, riverine discharge or extreme rain, which can cause flooding independently or can be a compounding factor into the overall damage and distress caused by a hurricane.  
Congress recognized the gap in protecting ourselves from flooding when passing the Water Resources and Development Act in late 2022. Included in this legislation is a provision that enables local communities to request the U.S. Army Corps of Engineers (Corps) to develop solutions for any independent or compounding flood risk.   
So far, communities like Collier County and St. Augustine, FL, have already started inquiring with the Corps about how to prioritize solutions that address flood comprehensive risk in ongoing feasibility studies and flood plans for these communities.  
2. State agencies in Louisiana can help build resilience together  
Across the nation, state governments have addressed comprehensive flood risk by establishing and appointing a Chief Resilience Officer, a high-level policy position that adds coordination and capacity to address environmental hazards.  
More than a dozen states have already passed legislation to appoint this position – and most recently, Louisiana joined that growing list. This June, Louisiana lawmakers passed legislation to codify an executive order, which in turn establishes a permanent Chief Resilience Officer position. Additionally, it will establish resilience coordinators in each state agency, a coordinating body across agencies and the Louisiana Resilience Task Force.  
Louisiana acts as a great example of how governments can adapt to climate change, helping to build resilience across all state efforts and allowing leaders to take a comprehensive approach to managing future disasters. Furthermore, the state can better secure necessary federal funding and strengthen communities that are at-risk or have already been devastated by the effects of Hurricane Katrina, Ida, Laura and so many others.  
Each hurricane season we see the amplifying impacts of climate change and how it affects communities, economies and ecosystems. By recognizing the need to urgently address comprehensive flooding and leveraging opportunities to combat these risks, our leaders have taken a step forward in helping communities build resilience and better prepare for the next big storm.