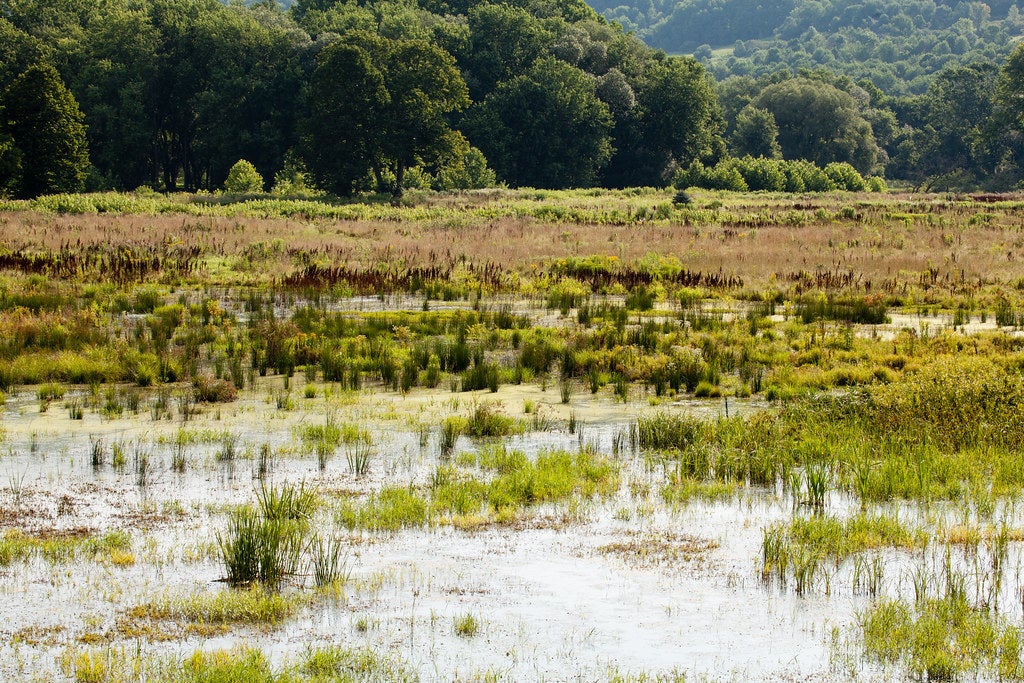 Earlier this month, New York Gov. Kathy Hochul and the state legislature successfully included a $4.2 billion Bond Act ballot measure in the final state budget agreement. This is a historic step toward building a climate-resilient New York. If passed by voters in November, the Clean Water, Clean Air, and Green Jobs Bond Act will leverage the federal Infrastructure Investment & Jobs Act and enable historic investments in New York's environment through an array of solutions that include flood risk reduction, open-space land conservation, climate change mitigation, clean energy projects, environmental justice and water quality improvements.
Here is how the Bond Act puts New York on a path to lasting resilience while also stimulating the economy, creating jobs and benefiting the state's most vulnerable communities.
Investments address growing climate threats to communities.
New York is increasingly threatened by the impacts of climate change. Since 1900, the state has experienced at least a foot of sea level rise and scientists anticipate that this will accelerate over the next century. New York City alone already has more than 780,000 people living in the floodplain today.[1] Without action, these risks are rising, with more than a foot of sea level rise expected to raise the baseline by 2050, according to estimates from NOAA.
New Yorkers have experienced the devastating effects of the climate crisis too many times. The state has seen multiple historic extreme heat waves and flooding events through Hurricanes Sandy, Ida and Henri. As these extremes become the new normal, leaders must take direct action to build flood resilience across the state.
The Bond Act will dedicate $1.1 billion to restoration and flood risk reduction. This money will fund long-term solutions, such as coastal rehabilitation, shoreline restoration and other natural infrastructure and nature-based projects. These projects will not only reduce flooding and coastal erosion but also provide added benefits to the communities through beautifying the landscape, creating recreational opportunities, generating jobs and stimulating the economy.
A measure focused on environmental justice and equity.
Clean air, clean water, and access to nature are vital ingredients to public health and wellbeing. Yet, many New Yorkers don't have safe water to drink, clean air to breathe or green space to enjoy. Low-income communities and communities of color face a disproportionate share of environmental harm due to historic and systemic racism and inequality. Recognizing these disproportionate impacts and risks, the Bond Act dedicates at least 35-40% of funds to designated "disadvantaged communities" to ensure that they are protected from the harms of climate change.
These investments can also create jobs and spur economic growth at a time when these opportunities are greatly needed. According to a recent analysis by AECOM and Rebuild by Design, the $4 billion bond act would create 84,000 jobs across the state and generate $8.7 billion in project spending.
If the Bond Act is passed, $1.5 billion will go toward mitigating the impacts of climate change and redressing environmental injustice through projects that increase the sustainability of buildings, increase energy efficiency, support zero-emission school buses, eliminate air and water pollution in environmental justice communities, reduce urban heat and more. These measures will help protect New York communities from harmful pollution while also addressing the ongoing threats of climate change.
A potential model for funding climate resilience.
States and local governments face up-front funding challenges to address existing risks in light of growing climate threats. And yet, proactive, pre-disaster investments are crucial to not only save lives, but save money. FEMA notes that every $1 invested before a disaster saves $6 in disaster recovery costs.
The Bond Act will appear on the 2022 general election ballot across New York State and provide voters with a once-in-a-generation opportunity to invest in reducing harmful carbon pollution and help protect New York communities from the impacts of climate change. In addition, the Bond Act can provide a model for how states can proactively secure and dedicate funding to help communities adapt and thrive despite growing climate threats. New Yorkers cannot afford to miss this opportunity.
[1] New York City Department of City Planning. 2020. NYC's Floodplain by the Numbers.