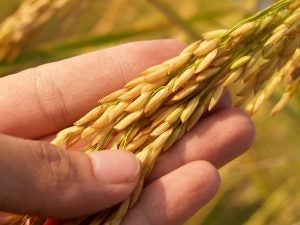 In early December, I flew out to Amsterdam to attend the Global Impact Investor Network (GIIN) Forum with 600 other delegates ranging from managers of pension funds and banks to individual investors from at least 30 countries.
Along with the growing interest in impact investing so evident at this well-attended forum, a key takeaway for me was that food and agriculture are poised to benefit. According to a 2016 survey conducted by the GIIN, more impact investors – a third of all respondents – plan to boost investment in food and agriculture than in any other sector.
As a research fellow working on market mechanisms to reward farmers who practice conservation, the survey was music to my ears.
A new fund to help farmers
Environmental Defense Fund has joined with Encourage Capital to develop a Working Lands Investment Fund (WLIF) to mobilize private capital investments into agricultural carbon markets that pay growers who reduce their greenhouse gas footprint. Based on the interest in agriculture investing expressed at the forum, the WLIF answers a market need – with good reason.
By definition, impact investors seek a social or environmental return on their investments along with a financial return. Agriculture is foundational to the human condition. Our nourishment, our health and our economy depend on it. And we now know that controlling climate change also must involve sustainable agricultural practices.
[Tweet "Why impact investors are eyeing bigger allocations to sustainable agriculture, via @rebeccalhaynes:https://edf.org/74r"]
Focus on Sustainable Development Goals
Maybe that's why agriculture emerged as an attractive area at a forum that was otherwise focused on how investing can help achieve the Sustainable Development Goals (SDGs). The 17 goals set forth by a United Nations Initiative in 2015 encompass everything from ending poverty and hunger to protecting terrestrial and marine life and taking action on climate change.
While many businesses and 193 nations committed to work on the SDGs, farmers are key to achieving them. Farmers are tasked with increasing productivity to feed an additional 2 billion people expected in the world by 2050 in a way that protects soil health, conserves land for future generations and reduces greenhouse gas emissions.
The WLIF will support a number of the SDGs and the people tied to them: Goal 15, "Life on Land," by conserving grassland; Goal 2, "Zero Hunger," by supporting those who are producing our food, and Goal 13, "Climate Action," by reducing the greenhouse gas impact of agriculture.
We hope it will also catalyze investor interest and confidence in the sector, thereby encouraging money managers to pursue additional opportunities to invest in the economic prosperity of farmers and ranchers.
Addressing gaps in understanding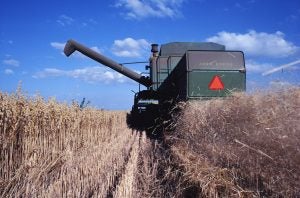 There's no question that impact investing has become a force in financial markets in recent years.
A 2015 report by the GIIN found that nearly 70 percent of current impact investment funds were launched after 2009, while only 13 percent were launched before 2006. And these funds are doing well; 89 percent of respondents to a 2016 GIIN survey reported that their investments performed either in line with or exceeded financial expectations.
This trend is confirmed by a Wharton School study from 2015 that found the financial returns of impact funds were comparable or better than the return on the S&P 500 Index.
Yet speakers at the forum said investors perceive only a limited availability of high-quality investment opportunities with track records. Others raised concerns about the difficulty of measuring the success of an investment.
The WLIF will provide solutions to both of these conundrums. First, it will create a blueprint that increases the availability of investment opportunities in agriculture, with a first-loss backstop guarantee in place to reduce risk. Secondly, it will produce clear environmental benefits in reduced greenhouse gas emissions, and clear social benefits by rewarding farmers and ranchers for sustainable agriculture practices.
Related:
New project guarantees payment for growers who implement conservation measures >>
Why investments in agricultural carbon markets make good business sense >>