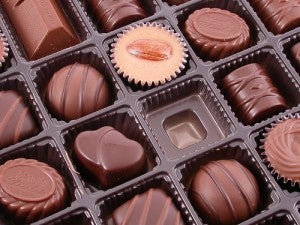 If you are among the old school Valentines who appreciate a good box of chocolates and a fine cabernet, you'll be heartbroken to learn that these romantic treats may be much harder to come by in the future because of climate change.
Droughts and rising temperatures pose great risks to agricultural productivity across the globe, from California's Napa Valley to West Africa's cocoa fields.

Withering vines
Regions that have historically supplied the world's best wine will no longer have hospitable climates to grow grapes.
By 2050, production in California's famous wine country is projected to decrease by 70 percent due to climate change. Rising temperatures could force California vintners to grow their grapes in higher altitudes where they would encroach on habitat important to moose, grizzly bears and grey wolves. Whether production will be sustained remains to be seen.
As a Californian, a wine connoisseur and a lover of wildlife, this breaks my heart.
Melting chocolate
Cocoa – one of West Africa's most important cash crops and one of the world's guiltiest pleasures – will also be greatly affected by warmer temperatures.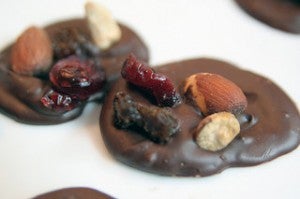 Farmers will begin to see declines in cocoa production by 2030 due to drastic changes in cocoa-growing topography, according to a study by the International Center for Tropical Agriculture.
Dry fruit and toasty nuts
Climate change is expected to alter the global industry in fruits and nuts dramatically as tree crops such as pistachios and cherries struggle in the rising temperatures.
In California, the extreme multi-year drought doesn't bode well for local fruit and nut producers, who provide roughly 50 percent of the nation's fruits and vegetables, and nearly 100 percent of the nation's apricots, almonds, pistachios and walnuts.
For the love of food, it's time we rewrite this story to have a happier ending.
There is still time and opportunity for farmers to adapt to changing weather and to pursue practices that increase the resiliency of the natural environment.
That's why EDF is working with farmers, food companies and ag service providers on solutions that create healthier ecosystems and a more robust global food system. Now that's what I call a perfect match.
Related:
Despite drought, California agriculture is doing well. But there are hidden costs. >>
How "fertigation" is helping this citrus grower beat the drought >>