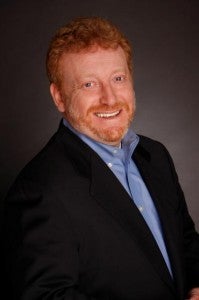 Anyone younger than 30 may not understand what a skipping record sounds like;  in their lives, listening to tunes has more often meant hitting a playlist on iTunes or streaming Pandora, than it has meant dusting off an old record. To us "old" folks who remember when clunky 8-track tapes were the height of portable music cool, today's options are nothing less than astounding.
Believe it or not, I was thinking about this as I participated yesterday in a panel at the World Resource Institute in Washington, D.C. to discuss their new paper titled, "Cleaning the Air: Reducing Upstream Greenhouse Gas Emissions From U.S. Natural Gas Systems."  Reviewing the report, and reflecting on EDF's own work to understand and reduce methane and other air pollution, it's clear a huge opportunity exists for technology to revolutionize air quality practices in the gas industry, just as it reengineered production and delivery of audio in the music industry. And the prospects are very bright that it will.
Champions of natural gas like to say that natural gas is a preferred fossil fuel alternative to coal and oil because it has less carbon content than either, and therefore, when burned, produces less carbon dioxide, which is the a primary cause of global warming. This is true.
But what is often not said is that natural gas is primarily made up of methane, which itself is a powerful greenhouse gas pollutant, many times more powerful than carbon dioxide, particularly when methane is first released into the atmosphere. Even small leaks at the wellhead or along the infrastructure used to process and transport the gas to our power plants, homes and businesses can undo much of the greenhouse gas benefits we think we are getting when we substitute natural gas for coal or petroleum sources.  Read More »