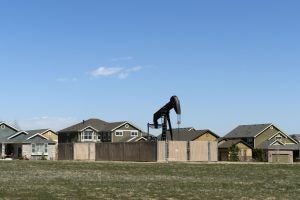 By Ananya Roy and Tammy Thompson
As production of oil and gas in the United States has expanded, it's no longer uncommon to see rigs and well pads nestled in communities. For example, Weld County in Colorado ranked fourth in the nation for population growth in 2017, and has issued thousands of new permits for oil and gas extraction in the past few years. Emissions from the intensive energy development sprouting along highways, in fields and within sight of homes, playgrounds and school yards has led to concerns about rising pollution from this industry and the subsequent health risks.
Communities are concerned about all of the emissions from these operations but focus on the brew of volatile organic compounds that include benzene, toluene and ethyl benzene, since some are known carcinogens or have established impacts on the brain, lungs and blood. VOC emissions, however, vary considerably between different processes. Well sites and changing weather conditions either spread or concentrate the pollution over different distances and directions, suggesting that intermittent measurement campaigns are inadequate to capture population exposures and risks.