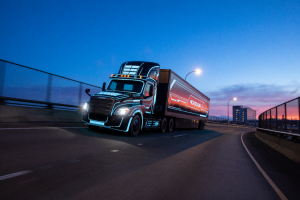 By Jason Mathers and Ellen Bell
Truck fleets across the country are enthusiastically embracing the emergence of electric medium- and heavy-duty trucks. This is the main finding of a new EDF analysis of public announcements and known deployments of leading fleets. EDF found nearly 500 existing electric deployments and pledges to deploy nearly 300 times more vehicles as additional models become available.
The analysis, which will be updated periodically to reflect new announcements and pledges, is available via a sortable Google Sheet.