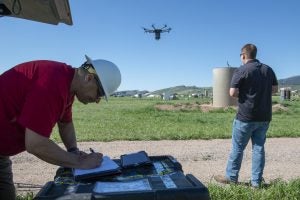 For years, conversations at major oil and gas industry conferences focused on one thing: the shale revolution. Excitement about the surge in economical new supply of unconventionally produced oil and gas was palpable, as panelists spoke of the potential for shale to transform everything from the geopolitics of American energy supply to the price of hydrocarbons. With such an unexpected and seismic change, a supply side story carried the day, with a focus on "below ground" drivers of energy abundance.
But today, the shale revolution is simply the new normal and the conversation has changed. "Above ground" factors like increasing competition from renewables, greenhouse gas emissions, and social license to operate will affect demand for natural gas for years. How industry confronts such challenges – both in the United States and internationally – will have a lot to do with industry's longevity in putting resources to productive use in a changing world demanding cleaner energy.
At last week's World Gas Conference in Washington, DC, difficult questions swirled about whether industry has done enough to earn society's trust and prove natural gas has a constructive role to play in the transition to a low carbon economy. The biggest buzz of all surrounded one key issue: methane emissions, a core strategic challenge for the oil and gas industry.
I remember from experience that methane began as a niche issue years ago, mentioned by engineering and science teams, not CEOs. World Gas Conference 2018 left no doubt that those days are over, and that tackling methane must become part of business as usual. Here are four key takeaways.
As methane goes mainstream, leaders see the opportunity
In this fast-changing and competitive energy environment, reducing methane emissions from oil and gas operations is an increasingly important differentiator for companies wanting an edge. That's why leading oil and gas companies had methane on their minds at this year's conference:
BP CEO Bob Dudley noted, "Some people may not be aware of the benefits of gas. Others see the benefits but are genuinely concerned about methane emissions. That's a legitimate concern and we share it – in fact, we're in action." Earlier this year, BP announced its first stringent, quantitative methane reduction target.
ExxonMobil CEO Darren Woods highlighted the importance of continuously reducing methane emissions in operations, emphasizing that as knowledge and technologies continue to improve, emissions must continue to decline. (This spring, Exxon announced its intention to reduce oil and gas methane emissions by 15 percent and flared gas volumes by 25 percent across its global oil and gas operations by 2020.)
Sara Ortwein, CEO of ExxonMobil subsidiary XTO Energy, emphasized the need for sensible methane policies and regulations that help industry improve without hindering development or innovative approaches to monitoring and mitigation
EQT's CFO Robert McNalley confirmed that his company's experience validates the International Energy Agency's key finding that 75 percent of methane emissions can be reduced cost effectively.
This represents a sea change from several years ago, when methane barely escaped the lips of energy executives, compared to today as leaders compete on the main stage to tout their methane management commitments.
Methane tech and innovation are on the rise
Cutting emissions is often as simple as tightening valves and monitoring regularly for leaks in the first place. Fortunately, myriad monitoring and detection solutions are available to tackle the methane problem – many of which were on display at the World Gas Conference.
For example, Rebellion Photonics, a leader in the continuous monitoring field, won an innovation award at this year's conference in the "emissions detection and mitigation" category for their hyperspectral imaging camera that monitors and quantifies methane leaks.
There are also solar-powered lasers that can flag leaks and provide real-time data analytics to wellsite managers on mobile devices. Sensors-enabled drones can also scan facilities for emissions.
And right before the start of WGC, OGCI Climate Investments, the billion dollar investment vehicle of the Oil and Gas Climate Initiative, hosted its first annual Venture Day, where ten companies with methane detection, measurement, and mitigation technologies competed for part of a $20 million investment portfolio to be announced later this year.
Industry has work to do and results matter most
In addition to causing 25 percent of the warming we're experiencing today, methane loss is a marker of operational inefficiency and a threat to the future of natural gas. That's why it's no surprise we've seen an increase in discussions about the importance of methane and commitments to address it.
Now, decision makers must step up to ensure that those words become results. Good intentions are not more than a good start. If industry can't keep its own product in the pipelines despite the abundance of cost effective solutions, how can governments and civil society expect industry to adjust to more systemic challenges in the energy decarbonization over the longer term?
Numerous studies have shown oil and gas methane emissions to be higher than reported figures. And with a recent paper showing emissions 60 percent higher than prior estimates, it's clearer than ever that industry has work to do to achieve demonstrable progress in cutting emissions.
Companies like BP, ENI, and Exxon have a head start in committing to quantifiable emission reduction targets. For such companies, following through with credible and transparent reporting – including ample direct measurement and valid statistical analysis – will be critical to inspire stakeholder confidence in the accuracy of emission figures. For companies that have not yet set a target, now is the time, as institutional investors begin considering priorities for corporate engagement in the next resolution season.
LNG and non-operated assets are emerging issues through WGC 2021
Here's what to watch as the methane dialogue evolves over the next three years leading into the 2021 World Gas Conference in Korea:
As monitoring technologies abound and companies implement commitments, attention will pivot from aspiration to action. Companies that demonstrate verifiably low emissions may gain a competitive advantage.
As countries like Korea and China turn to Liquefied Natural Gas (LNG) as a "cleaner" fuel, scrutiny will likely increase on how methane emissions at any point in the LNG supply chain undermine the overall carbon footprint of LNG. With a glut of LNG supply and a trend toward shorter term contracts, we may see methane performance become a market differentiator for environmentally conscious gas importers.
Stakeholder focus may expand to how international oil companies manage methane risk in non-operated assets. As satellite and other technology shines a spotlight on methane emission hot spots in value chains across the world, reputational liability in non-operated assets may spring to the foreground. Companies that work with partners on methane management now will be better positioned for a future defined by unprecedented data and transparency.
[Tweet "How the conversation around methane changed at this year's World Gas Conference"]