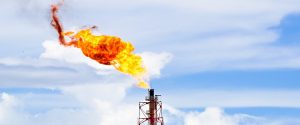 A version of this piece originally appeared in Petroleum Economist.
With the annual corporate shareholder meeting season coming to a close and the World Gas Conference around the corner, one thing is abundantly clear – investors are strengthening their stance on climate, and they want the oil and gas industry to step up and reduce methane emissions.
In an open letter in the Financial Times earlier this spring, investors overseeing more than $10.4 trillion wrote they are expecting the oil and gas industry to change how it operates and transition its operations and corporate strategy to a low-carbon economy.
In the past three years, nearly 40 methane shareholder resolutions have been filed, and it doesn't require a crystal ball to know that more are coming. This year's shareholder season included 11 methane issue resolutions; eight were withdrawn (meaning the companies took action on their own without a vote). Chevron shareholders generated a 45 percent vote in favor of a methane resolution, and Range Resources' resolution passed with a majority vote, while Kinder Morgan garnered a strong 38 percent shareholder vote.
Meanwhile, Norges, one of the largest funds in the world with $1 trillion in assets, publicly said it expects its portfolio companies to address methane as part of their broader climate change strategy. "We expect companies engaged in activities with large greenhouse gas emissions, including methane emissions, to have a strategy for the transition to a low-emission energy system and a framework to monitor and report on emissions."
Adding to the pressure is questions on the viability of natural gas, which is made up primarily of methane – a greenhouse gas responsible for nearly a quarter of the warming we're experiencing today. While natural gas usage is growing globally, just last month the International Energy Agency (IEA) stated that in order for natural gas to continue to prosper in the future, methane emissions must be reduced, given that the industry emits 75 million metric tons of methane a year.
Uncontrolled methane emissions from the oil and gas value chain sharply decrease the climate benefit of natural gas, and will undercut the ability of natural gas to compete in an increasingly cleaner energy economy.
Methane Matters to Investors: Why?
Investors see methane as both a material risk and a significant opportunity. Investors see a lack of methane management as a sign of poor management and deficient operational efficiency. The global oil and gas industry loses $34 billion a year in leaked, vented and flared methane. Unmanaged methane also undoubtedly leads to regulatory scrutiny, especially as more countries and U.S. states develop methane regulations to support climate goals. However, as noted by a Dutch investor at Robeco Asset Management, methane is also a business opportunity and potential revenue source.
Investors regularly tell me they increasingly look at methane management as a proxy for how well companies can manage climate risk broadly. Methane is a lot less complex of a problem to tackle than some of the carbon scenario analysis work companies are conducting. It's a problem with near-term, cost-effective solutions that save product by keeping pipes tight. If oil and gas companies can't solve this simple of a problem, how will they be able to solve more complex low-carbon obstacles in the future?
Investors want to see change quickly on methane – it's a win-win for the companies and the environment.
What steps can your company take now?
As investors shift portfolios towards companies who best manage material Environmental, Social, and Governance (ESG) issues, it is in operators' best interest to get ahead of this trend and respond to investor concerns on methane.
Below are several actionable recommendations operators can put into motion over time:
Improve transparency: Good reporting demonstrates to investors how a company is managing methane risk. Build trust by improving transparency, not just disclosing emissions metrics, but also how data is informing strategy to improve management. Refer to the Investor's Guide to Methane, a joint report by EDF and UNPRI, to better understand the types of information investors want companies to report.
Set methane targets:  Set an ambitious but achievable emissions reduction target. Read EDF's recent report providing guidelines on target-setting. Absolute emissions reduction targets are best since they guarantee environmental outcomes, and a recent IEA analysis suggest a 75% reduction is technically feasible. Italian operator ENI has set a target to reduce upstream fugitive emissions by 80% by 2025.
Implement Emerging Technologies: In addition to the currently available technologies cited in the IEA analysis mentioned above, there is a dynamic emerging market for new technologies, such as continuous monitors and mobile monitoring technologies, which support companies to reduce emissions faster and more cheaply. Looking forward, leveraging machine learning algorithms is another opportunity to fix leaks faster, as demonstrated by BP.
Support policy: Each country and region has different policies – get educated and share your support of common-sense policies.
[Tweet "Your investors are asking about methane risk: here's why, and what you can do"]