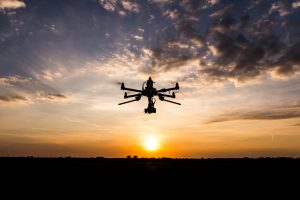 As the deadline for applications for OGCI Climate Investments Venture Day approaches, I had the opportunity to ask OGCI Climate Investments CEO, Dr. Pratima Rangarajam, a few questions to understand more about their plans for Venture Day and what opportunities exist for companies with technologies or business models for methane detection, measurement, and mitigation to present and receive funding.
OGCI Climate Investments supports the development, deployment, and scale-up of low emissions technologies. Applications are due by May 15, and Venture Day will be held on June 25 in Washington, DC. 10 to 15 companies will be invited to present their proposals seeking funding to support methane technology commercialization and participate in breakout sessions to challenge proposed technologies and business models and discuss deployment.
1. Why does the first OGCI Climate Investments Venture Day focus on methane?
There is potential to lower the greenhouse gas footprint of natural gas by minimizing methane leaks from across the value chain, production, as well as distribution and end use.
Climate Investments Venture Day is focused on supporting technologies and solutions that can detect, measure, and mitigate methane leaks. Our goal is to accelerate the process of getting the best technologies to market by providing much-needed venture capital, as well as offering the companies opportunities to pilot or deploy their solutions.
We believe that the unique combination of investment support, pilots, and deployment opportunities will allow us to accelerate delivery of viable solutions to the market and support our OGCI member companies in their commitment to work towards near-zero methane emissions.
2. What resources and support will selected companies receive?
Climate Investments has committed USD $20M to successful start-ups and venture companies in selected technologies and business ideas. Some successful applicants will also get the chance to actively demonstrate their products to our member companies and networks. In addition, we have invited many global partners from outside the OGCI to our Venture Day, so companies are guaranteed to receive exposure to a broad range of investors.
3. How does Climate Investments plan to work with this growing industry beyond Venture Day?
Climate Investments is committed to delivering a gas energy system with a lower methane footprint. Our work does not end with Venture Day – we will work with our investee companies to ensure they are successfully deployed and continue to partner with other investors to identify more cost-effective, deployable solutions.
4. What are two to three things any company interested in applying to your Venture Day should know?
Climate Investments and our partners are interested in relatively mature technologies that are ready for pilots or deployment. We are looking for teams of talented, passionate entrepreneurs to invest in and support.  Methane detection and mitigation needs to fit into gas infrastructure, so please tell us about your innovation and how it can fit into the rest of the system to deliver impact.
[Tweet "OGCI Venture Day is an opportunity for methane technology"]