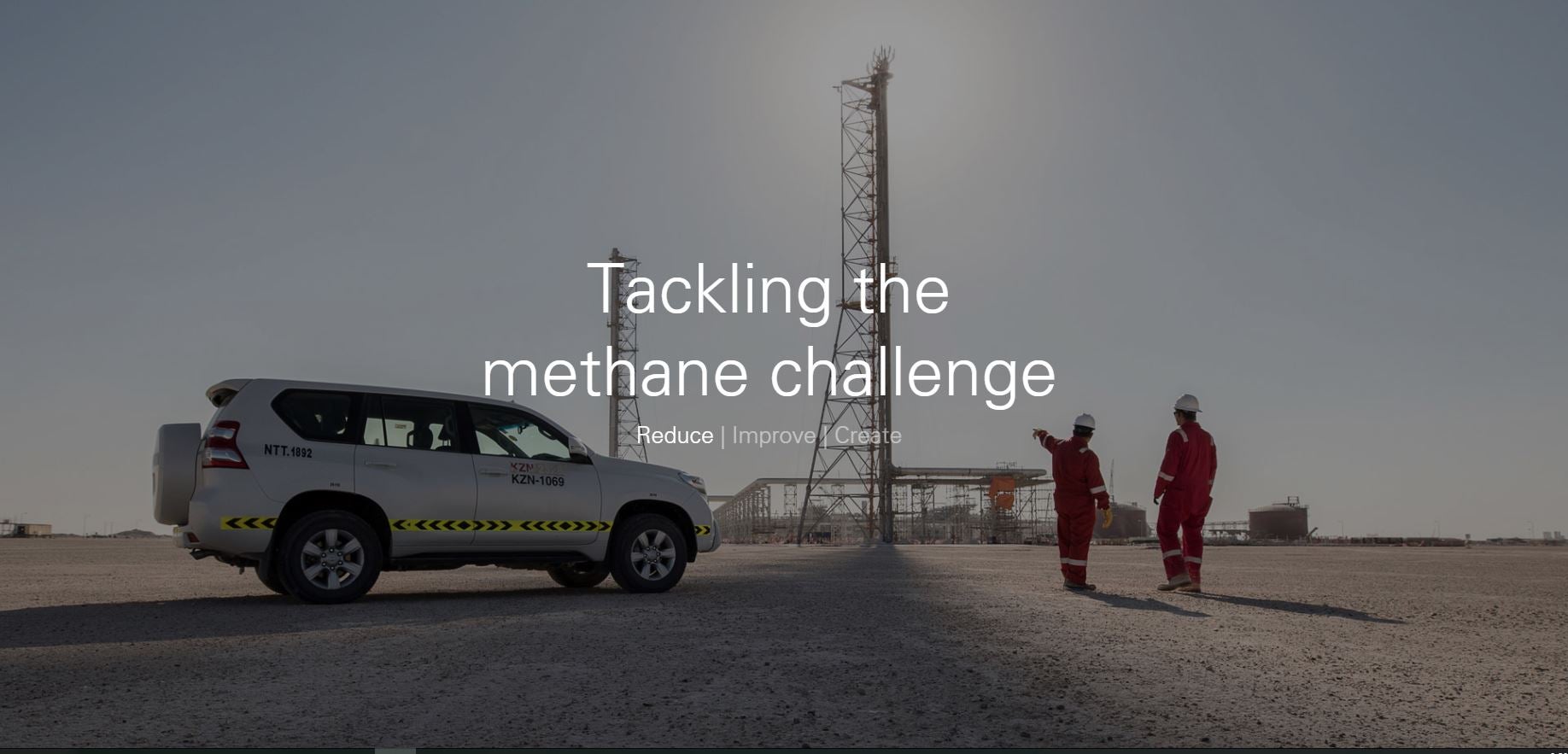 As part of its Energy Transition report, BP announced a stringent new quantitative target to address its emissions of methane, a powerful greenhouse gas pollutant. Effective immediately, BP will target limiting methane emissions from its global upstream oil and gas operations that market natural gas to 0.2 percent. Ben Ratner, Senior Director with EDF+Business, sat down with Paul Jefferiss, Head of Policy, BP, to learn more.
Limiting BP's methane emissions rate is integral to this year's sustainability report. What motivated the focus on methane?  
We recognized that methane's significant global warming potential relative to CO2 presented an opportunity to do something meaningful and relatively quickly.  Cutting methane emissions also helps strengthen the case for natural gas as a lower-carbon energy source. And we wanted to demonstrate responsiveness to key stakeholders in the investor and environmental communities – as well as get more gas to market.
BP has examined methane for years, including estimating and reporting emissions and implementing best practices. Why take the next step of setting a target now?
We wanted to set a clear benchmark to focus BP's efforts and help us build a shared understanding of why it is important to minimize methane and how to do it, from management to operations to the research and development of new solutions. We wanted go further and instil a culture of continuous improvement, hopefully allowing us to strengthen the target in the future as data and technology improve. We also wanted to show to external stakeholders that we mean business.
The BP methane target does not yet include emissions from oil production facilities with stranded gas. Are there plans to go further to drive toward the "near-zero methane" future that BP and other Oil & Gas Climate Initiative (OGCI) companies announced last year?
You're right – it doesn't.  But the vast majority of the gas from our oil operations isn't stranded – and if there's any marketed gas from a BP-operated oil and gas asset, then we count all of the methane emissions from that asset in our methane target.  Where we don't yet have a market for gas associated with oil production that gas is reinjected.  So we estimate that our new methane intensity target covers over 90 percent of methane emissions from our operated upstream oil and gas assets today.  And all of our operational methane emissions are covered by our other two targets – to deliver 3.5 million tonnes of sustainable greenhouse gas emission reductions from our operations by 2025, and for zero growth in our net operational emissions right out until that date, even as we grow.
[Tweet "Sitting down with BP to discuss its new methane target"]
Plus, our ongoing programme of operational improvements and our commitment to reduce flaring can help drive down our methane emissions. As part of BP's participation in the World Bank's Zero Routine Flaring by 2030 initiative, we plan to develop all new oil assets with a plan to manage flaring – normally by bringing the gas to market – and that'll help minimize methane emissions as well as CO2 of course.
Methane is an invisible gas, with the potential to be emitted from millions of release points. And emission estimates are known to be inaccurate. How is BP approaching its methodology to ensure accuracy of its reported emissions relative to the new target?
In line with the rest of industry, we currently use a range of estimates, emissions factors and engineering calculations based on flow measurement to determine our methane emissions. To improve the accuracy of our reporting, and to aid leakage detection and repair, we continue to assess our approach, while supporting technology development and field trials which we hope will accelerate the deployment of low-cost, real-time measurement – sometimes alone, or in partnership with OGCI and Environmental Defense Fund. As better technology and further information become available, BP would consider adopting new, equipment-specific emission factors – subject to legislative or regulatory reporting constraints.
Forward-thinking companies like BP have the opportunity – and obligation – to not only lead by example in controlling methane within their own operations, but also help joint ventures address methane. How will BP help its industry partners address methane emissions around the world?
As an active member of industry bodies such as the IPIECA, the International Association of Oil & Gas Producers, and via dedicated methane working groups, we can and do bring together industry partners to work on methane issues. This has already led to the development of shared methane principles, and could lead to an industry best practice guide either directly or through support to others, such as the United Nations Economic Commission for Europe's Global Methane Initiative. In addition, we are pursuing opportunities with our peers in OGCI to bring improved technology for measurement and reduction to the market sooner.
In terms of our own major new projects – if BP is the operator, we advocate and encourage the selection of low methane design concepts and technologies. Where we are not the operator, we can share our experience with our partners to encourage the adoption of such solutions.
With the expertise of the industry, a stable and encouraging policy environment – and constructive challenge from EDF and others – we believe the methane challenge can be met. And, BP wants to play its part.
Image source: BP Energy Transition.