By Zhang Jianyu, China Managing Director, and Mark Brownstein, Vice President, Climate & Energy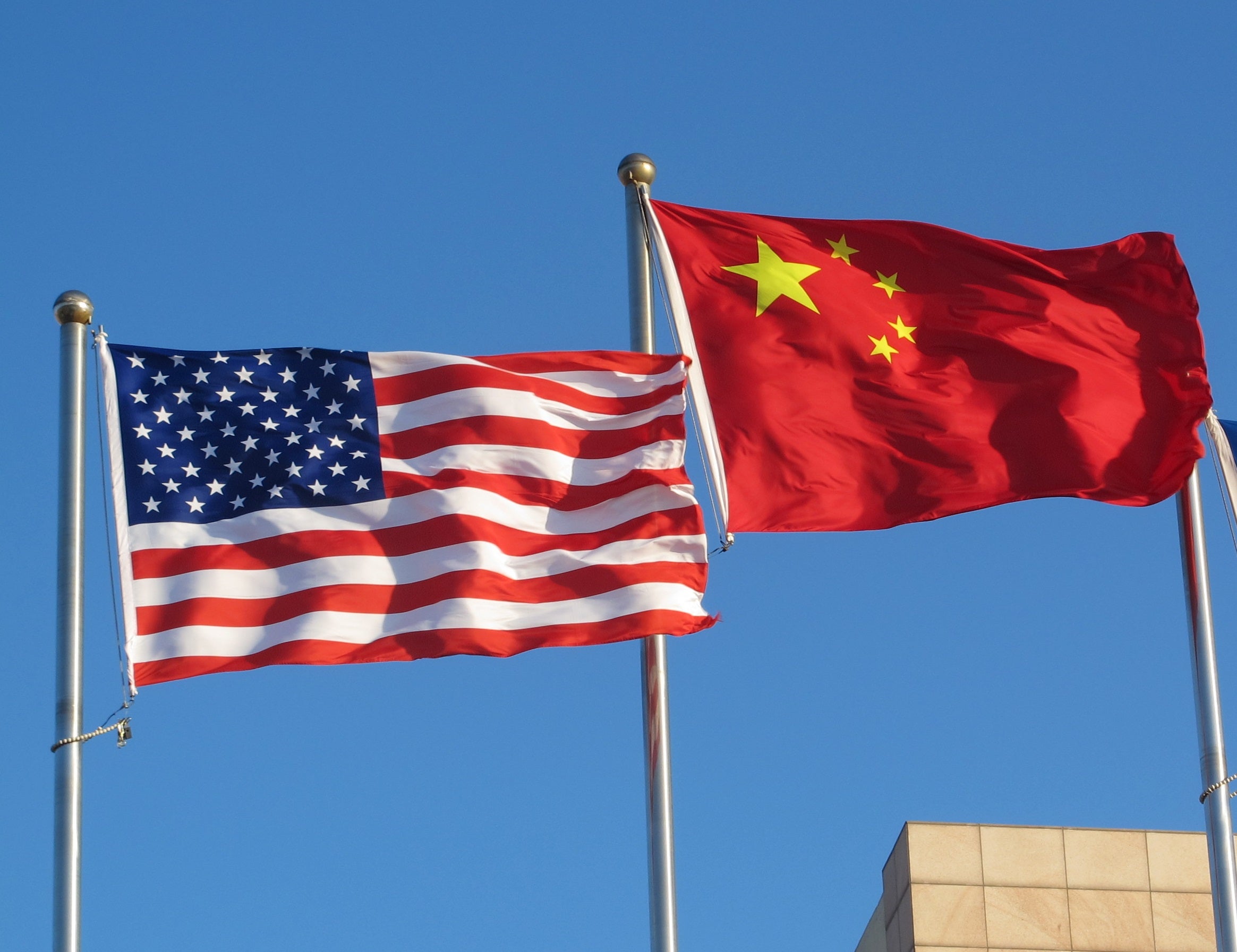 Every November, the International Energy Agency publishes its annual World Energy Outlook – a comprehensive assessment of the economic, technological and geopolitical trends shaping world energy markets. That makes it essential reading for anyone interested in preserving the Earth's climate. This year's edition offers especially valuable insight into U.S. and China energy trends.
There is little doubt cleaner energy will play a huge role in China's ongoing development. It is equally certain that China's energy choices will have enormous effect on energy systems worldwide. The U.S., meanwhile, is becoming a dominant oil and gas producer, and vying for expanded export markets. As the world's two largest energy users (and greenhouse emitters), both have a climate challenge to solve.
The issue is increasingly important as the two countries' energy ties grow. Following President Trump's November China visit, for example, preliminary steps were announced on several multi-billion-dollar initiatives, including the China Energy Investment Corporation plans for a shale gas and chemical project in West Virginia, and an agreement between Cheniere Energy and China National Petroleum Corp for a long-term LNG sales and purchase cooperation.
China's Energy Evolution
In the past, China has been portrayed as a relentless consumer of dirty energy, held up by climate skeptics as an excuse for other countries to ignore their own emissions. But in fact China has taken bold steps to reduce energy sector emissions of all kinds, including a commitment to peak emissions by 2030 and to increase the nation's share of non-fossil fuel energy sources to 20 percent.
IEA reports that China's energy demand grew an average of just two percent per year over the last five years – just a quarter of the average increase from 2000 to 2012, and IEA expects that rate to further shrink. More than 40 percent of worldwide growth in renewable energy is in China, according to a separate IEA report, thanks to pollution and capacity targets in China's 13th five-year plan (2016-2020).
"The president's call for an 'energy revolution', the 'fight against pollution' and the transition towards a more services-based economic model is moving the energy sector in a new direction," the IEA says in the latest World Energy Outlook. "China's choices will play a huge role in determining global trends, and could spark a faster clean energy transition."
IEA estimates China will account for one third of all new wind and solar photovoltaic generating capacity between now and 2040, and 40 percent of the global spend on electric vehicles. Nevertheless, they note that China's 2040 per capita energy demand will outpace the European Union. And while IEA believes China's coal use peaked in 2013, use of the carbon-intensive fuel remains high.
U.S. Becomes Oil & Gas Powerhouse
A revolution in drilling technology turned the U.S. into a major energy producer. Abundant U.S. natural gas is steadily displacing coal and, in some markets, it is also providing fast-ramping capacity to backup renewable sources. The gas boom is one reason U.S. carbon dioxide emissions have declined in recent years.
Internationally, the main effect has been lower oil prices and weakening the hold of OPEC. But massive investments in liquefied natural gas (LNG) technology mean that gas which must otherwise travel through fixed pipelines – sometimes across unfriendly borders and terrain – can increasingly move anywhere in the world by ship, opening up crucial new markets and disrupting old ones.
The list of countries importing LNG grew from 15 in 2005 to 40 today. By 2040, IEA estimates LNG will account for 90 percent of the growth in long distance gas trade. And over the next 10 years, they expect the U.S. to become the largest LNG exporter. Meanwhile, IEA says 40 percent of projected growth in overall gas demand will come from China, with 2040 consumption reaching 280 billion cubic meters.
Shared Interest in Solving the Methane Problem
The value proposition for natural gas is clear in developing countries with severe air pollution. It burns about 50 percent cleaner than coal, with fewer particulates that worsen air quality. Gas power plants are also typically cheaper, more efficient and quicker to build. But it's still a fossil fuel. Natural gas is mostly methane, and – when it escapes unburned – it's an extremely potent greenhouse gas.
This is no small matter. Scientists say that methane drives about a quarter of the warming we're experiencing today. Data shows the oil and gas industry is one of the world's largest manmade sources of methane emissions, leaking as much each year as is produced by Norway, the world's sixth largest natural gas producer.
Perhaps one of the most important revelations in this year's IEA Outlook is the conclusion that oil and gas companies can reduce their worldwide emissions by 75 percent, and that up to two thirds of those reductions can be realized at zero net cost. What's more, the IEA says that just the cost-effective reductions would have the same climate impact in 2100 as immediately closing all the coal plants in China.
Opportunity for leadership and collaboration
China and the U.S. have a huge opportunity for cooperation and leadership on methane. By harnessing its purchasing power, China could play a crucial role in encouraging suppliers of gas imports to minimize their methane emissions. For its part, the U.S. needs to tighten requirements to ensure producers produce responsibly (not just gas, but oil, too). While the Trump administration is trying to reverse national standards set by his predecessor, many states are moving ahead. Washington must eventually follow.
Moreover, the business sector is stepping up their climate commitments and ramping up technology and innovation. For example, China National Petroleum Corporation, the country's largest oil producer and a major LNG importer, is also a founding member of the Oil and Gas Climate Initiative, a group of 10 top energy producers representing one-fifth of global oil and gas output working to reduce harmful greenhouse gases that include methane.
EDF has been a driving force helping to advance methane science. With close to 50 energy companies and 50 leading research partners, EDF facilitated one of the largest, coordinated scientific efforts to quantify oil and gas methane emissions in the United States. Nearly three dozen peer-reviewed studies have been generated thus far. And, just as better data in the U.S. drove methane policies, better global data can raise the ambition for companies and countries to address industry's problem. EDF is now working with a growing number of international partners on a set of studies to better understand the magnitude and sources of oil and gas methane emissions globally. Among these will be a look at methane emissions across the LNG supply chain, which has never been rigorously studied.
With skilled experts in the U.S., China and around the globe, we look forward to helping both countries bring about a successful methane collaboration, through strong science, sensible standards, and shared use of better technology.
Image source: CDC Global, Flickr, cropped from original
This post also appeared on Forbes.