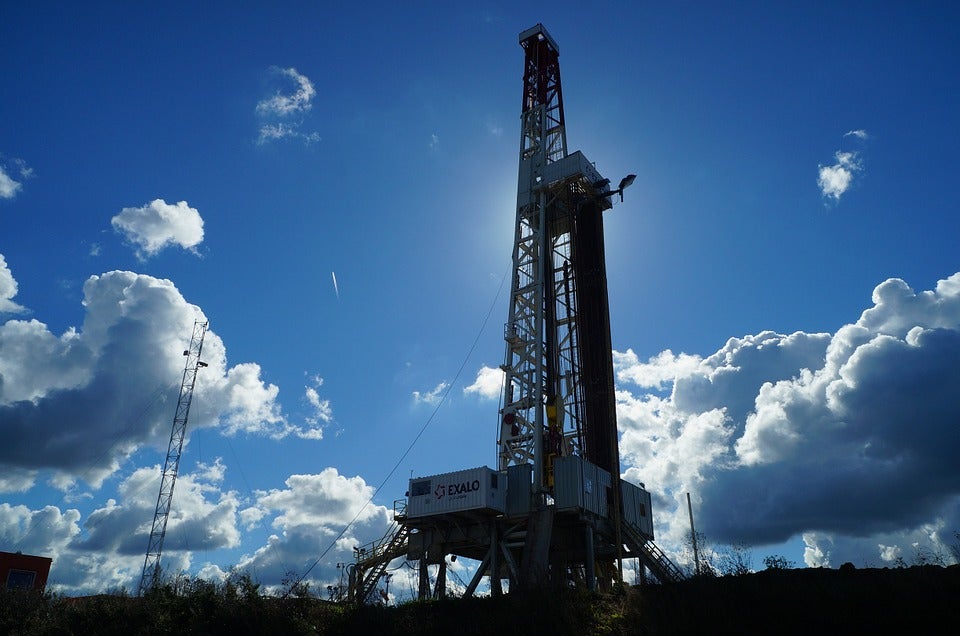 Institutional investors worldwide are increasingly encouraging oil and gas companies to improve and disclose their management strategies to minimize methane risk.
Methane – an invisible, odorless gas and main ingredient in natural gas – is routinely emitted by the global oil and gas industry, posing a reputational and economic threat to portfolios.
Natural gas is widely marketed as a low-carbon fuel because it burns roughly 50 percent cleaner than coal. But this ignores a major problem: methane. Natural gas is almost pure methane, a powerful pollutant that speeds up Earth's warming when it escapes into the atmosphere.
Last month marked a significant milestone in investor action on the methane issue. The Principles for Responsible Investment (PRI) launched a new initiative representing 35 investors and U.S. $3.8 trillion in assets that will engage with the oil and gas industry across five different continents to improve its methane management and disclosure practices. The PRI initiative complements existing methane engagement efforts focused on the U.S. led by the Interfaith Center on Corporate Responsibility and CERES.
EDF Senior Manager Sean Wright recently sat down with Sylvia van Waveren, a Senior Engagement Specialist with Robeco Institutional Asset Management, a Dutch-based investment firm managing over $160 billion, to discuss the matter and understand why some investors are keen to affect the status quo on methane.
Wright: Why is methane a focus of your engagements? What do you see as the risks of unmanaged methane emissions?
van Waveren: Methane is one of the most important drivers of engagement with the oil and gas industry. We invest in oil and gas companies worldwide. A year ago, we started engaging them, specifically on climate change – and within that the methane issue is included.
In the past, methane was viewed as a U.S. shale gas issue, but more recently it has become important in Europe as we learned that methane is a powerful greenhouse gas. So in that sense, we learned a lot from the U.S. discussions and we still do.
I would like to stress that we see the methane issue more as a business opportunity than a risk. What we often say to companies is that methane is a potential revenue source. It would be a waste if companies do not use it. 
Wright: The scope of PRI's initiative is global, with investors from 3 different continents as far away as Australia and New Zealand, and a plan to engage with companies from the Latin America, Europe, North America and Asia-Pac. What does this level of global collaboration convey about methane emissions? 
van Waveren: I am happy and it is good to see that others have taken up the seriousness of this issue, as well.  Methane is no longer a U.S. only problem. The issue is being raised and discussed in all kinds of geographies.
I'm a firm believer in collective engagements. They can be a powerful force when the issue is not contained within borders. That is the case with greenhouse gases. So yes, I'm happy to see the PRI initiative taking off and I am an active believer in getting this solved and bringing attention to this subject.  
Wright: In your conversations thus far with companies about methane, what resonates best when making the business case for improving methane management and disclosure?
van Waveren: When we talk about motivation at the company level, I have to be honest, it's still early days. The European companies are talking in general terms and just now conceptualizing methane policies. If we're lucky, they have calculated how much methane is part of their greenhouse gas emissions. And if we're more fortunate, they are producing regional and segregated figures from carbon, but it's really very meager how motivated the companies are and what triggers them most.
I really feel we should emphasize more with companies to get them motivated and to really look at the seriousness of methane. One issue that is particularly bothersome is that many companies do not know how to calculate, estimate and set targets to reduce methane. It is still a mystery to many of them. That's why we come in with engagements. We need to keep them sharp on this issue and ask them for their actions, calculations and plans. 
Wright: Who are other important allies that have a role in solving this problem, and why?
van Waveren: We always would like to have an ally in the government. For example, carbon pricing or carbon fixations are all topics that we look for from the government. But in practice, that doesn't work. Governments sometimes need more time. So we do not always wait for the government. When companies say they will wait for government, we say, "You should take a proactive approach."
We rely very much on our knowledge that we get from within the sector. We review data analyses and make intermediate reports of scoring. We find best practice solutions and we hold companies accountable. There are also times when we name names. So in that sense, that is how engagement works. The data providers and other organizations with good knowledge and good content on methane – and EDF is certainly one of them – are very instrumental to get the knowledge that we need.
Wright: Can you give me an example of a widespread financial risk facing an industry in the past that was proactively improved by investors leading the charge – similar to this initiative?
van Waveren: More than 20 years ago, we had a greenhouse gas issue – acid rain. Investors helped solve that problem. Because of this, I'm hopeful that investors can also play a positive role in reducing methane.
I would also say the issue of Arctic drilling. Not so long ago, this was top of mind when we talked to our portfolio companies. A lot of companies have now withdrawn from Arctic drilling, especially from offshore Arctic drilling. I think investors were quite successful in sending a clear signal to the industry in a collective way that we didn't see Arctic drilling as a good process. Maybe profitable – if at all – to the companies, but certainly not for the environment.
Wright: Thank you, Sylvia. We really appreciate your time and your thoughtful answers showing how investors can be part of the solution on methane.